Album – HYSTERIA (Def Leppard)
August 3
Event Navigation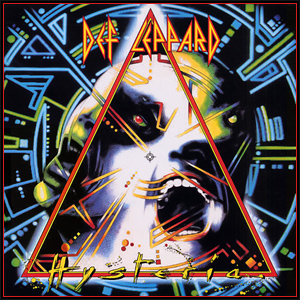 Released August 3, 1987
It is Def Leppard's best-selling album to date, selling over 25 million copies worldwide, including 12 million in the US, and spawning seven hit singles.
The album charted at number one on both the Billboard 200 and the UK Albums Chart.
Hysteria was produced by Robert John "Mutt" Lange. The title of the album was thought up by drummer Rick Allen, referring to his 1984 auto accident and the ensuing worldwide media coverage surrounding it. It is also the last album to feature guitarist Steve Clark before his death.
Related Events