Album – MADONNA
July 27
Event Navigation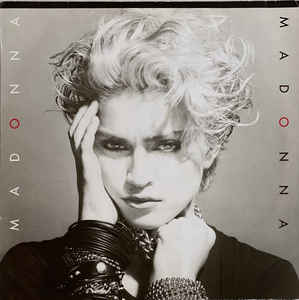 Madonna is the debut studio album by American singer Madonna, released on July 27, 1983 by Sire Records.
Five singles were released, including the international top-ten hits "Holiday", "Lucky Star", and "Borderline". Their accompanying music videos were released on the Madonna video compilation, which became the best-selling videocassette of 1985 in the United States.
Madonna peaked at number eight on the Billboard 200, and was certified five-times platinum by the Recording Industry Association of America (RIAA) for shipment of five million copies across the United States.
It reached the top ten of the charts in Australia, Canada, France, Netherlands, New Zealand, Sweden and the United Kingdom, and sold more than 10 million copies worldwide.
The album received generally favorable reviews from music critics and was ranked fifth on Entertainment Weekly's list of the "Top 100 Best Albums of Past 25 Years" in 2008.
The album has been credited for setting the standard of dance-pop for decades afterward, and for pointing the direction for numerous female artists of the 1980s.
Related Events