Album – "STICKY FINGERS" (ROLLING STONES)
April 23
Event Navigation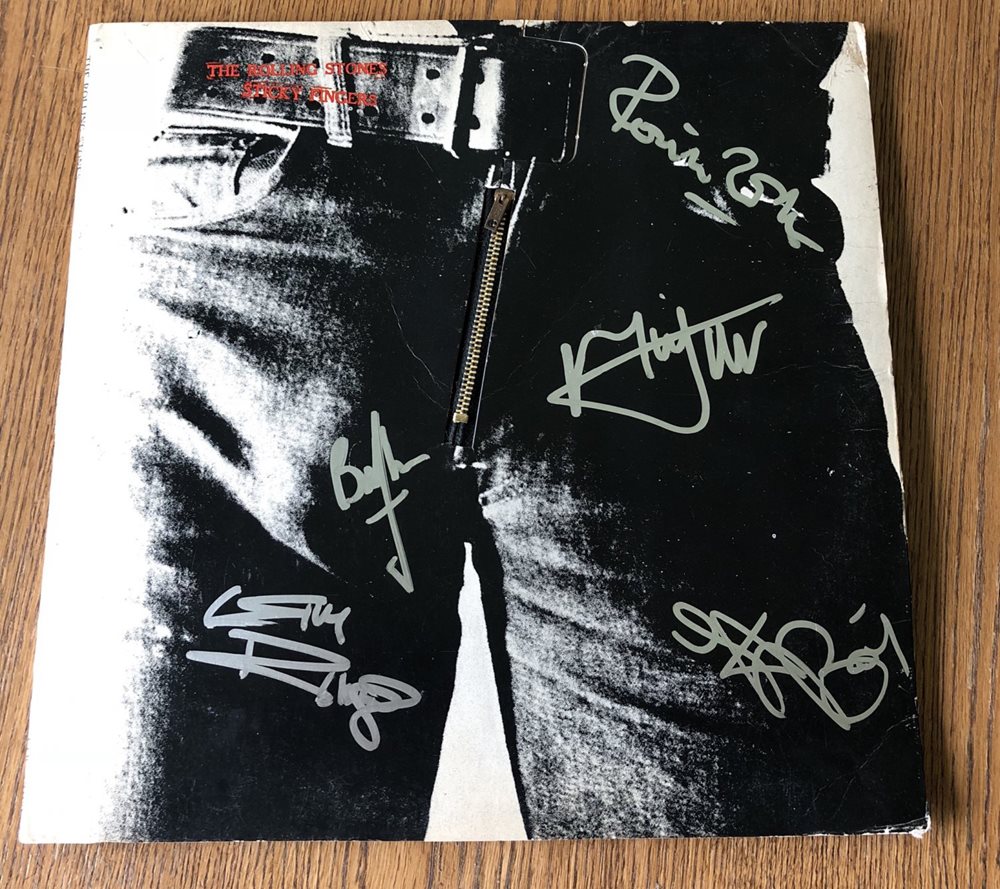 Sticky Fingers is the ninth British and eleventh American studio album by the English rock band the Rolling Stones, released 23 April 1971 on their new, and own, label Rolling Stones Records after previously having been contracted by Decca Records and London Records in the UK and US since 1963.
The original cover artwork, conceived by Andy Warhol and photographed and designed by members of his art collective, The Factory, was highly innovative, showing a sexually suggestive picture of a man in tight jeans complete with a fully working zipper that opened to reveal a pair of underwear. Owing to the damage caused by the zipper to the vinyl disc, and the expense in producing the unusual cover, later re-issues featured just the outer photograph of the jeans.
Sticky Fingers is considered one of the Rolling Stones' best albums.
It was the band's first album to reach number one on both the UK albums and US albums charts, and has since achieved triple platinum certification in the US.
The album is inducted in the Grammy Hall of Fame and included in Rolling Stone magazine's 500 Greatest Albums of All Time list.
Related Events