Recycle your Cycle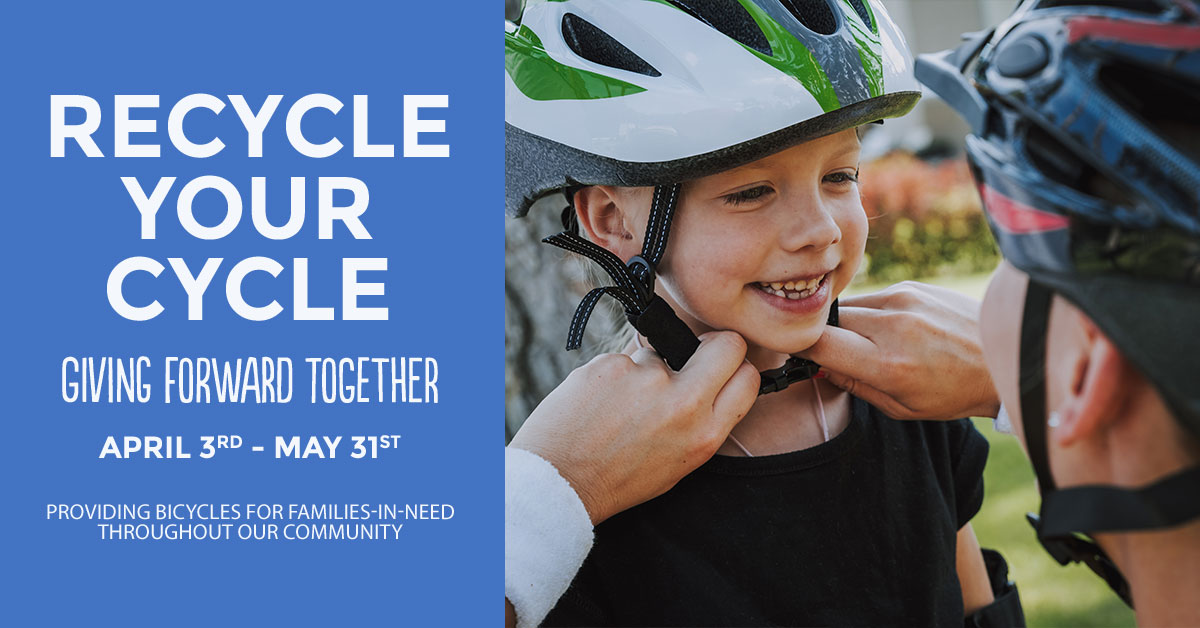 Recycle Your Cycle is a great Rotary Club of Sackville and Area community program happening throughout April and May!
Drop off your gently used bicycles at Sportwheels from April 3rd, 2023 to May 31st, 2023, at 209 Sackville Dr., Lower Sackville during regular business hours. Sportwheels will fix them up and turn them over to The Salvation Army which will then provide them to families in need. Junk Works ensures waste materials are picked up and properly disposed of, including further recycling of parts where the opportunity exists. Working together our goal is to give over 100 bikes to families in need this season.
We are big believers in "Giving Forward Together" and thank you so much for bringing joy to those who will receive your gently used bikes.
OTHER WAYS TO HELP
You can donate, as your budget allows, to help the Rotary Club of Sackville and Area buy helmets too! Simply e-transfer your donation to rotarybicycles@gmail.com or visit rotarysackville.ca.