Live Canvas HFX
Event Navigation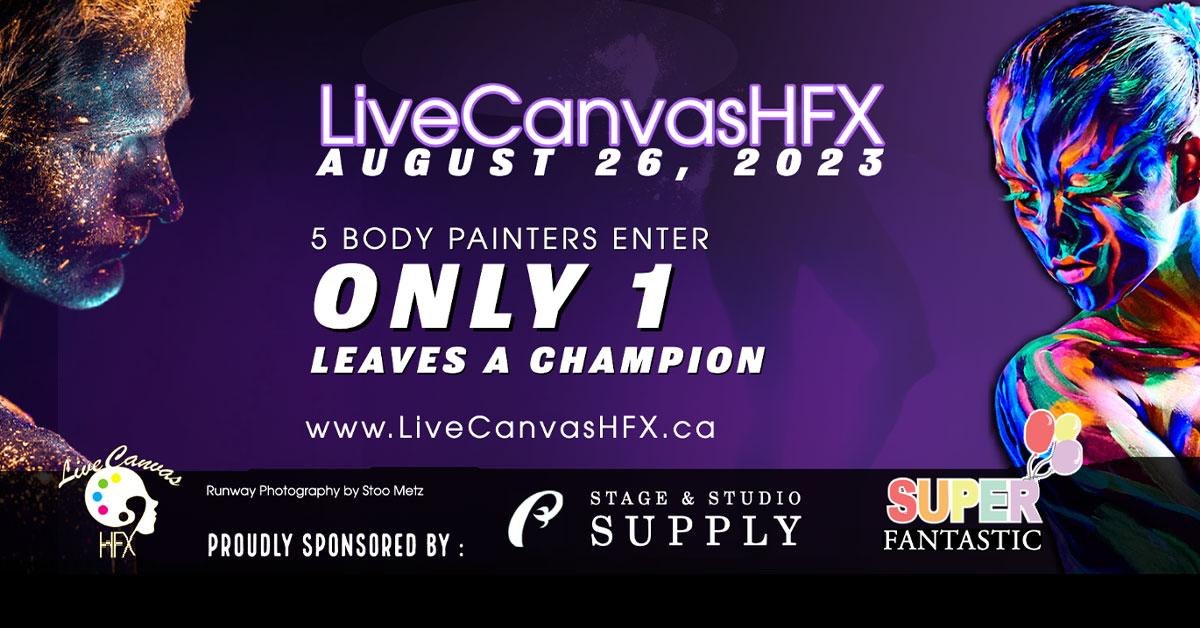 FIVE top body-painting artists will battle head-to-head over 3.5 hours to determine who is Nova Scotia's TOP BODY PAINTER.
In a spectacle never seen in the Maritimes, Live Canvas HFX, in cooperation with SuperFantastic Halifax, and Bus Stop Theatre, is an event unlike any other. This event will open your eyes to the world of competitive body art and remind you that face paint isn't just for children (BTW, this is a 19+ event!).
Five of Canada's most fantastic body artists will battle in a 3.5-hour event that will redefine art and makeup as we know it. With five concepts to choose from, the artists will battle their opponents and the clock to create the most eye-catching, technically correct, and visually appealing body paint they can conceptualize.
Grand Prize is a business kit valued at $1500 and a $100 Stage and Studio Supply gift card.
Runner-up will take home a $50 Stage and Studio Supply gift card
3rd place will take home a $40 Stage and Studio Supply gift card
The competition will be held live on Saturday August 26, 2023, at the Bus Stop Theatre, 2203 Gottingen St, Halifax NS B3K 3B5.