Album – THE BEATLES (The Beatles)
November 22
Event Navigation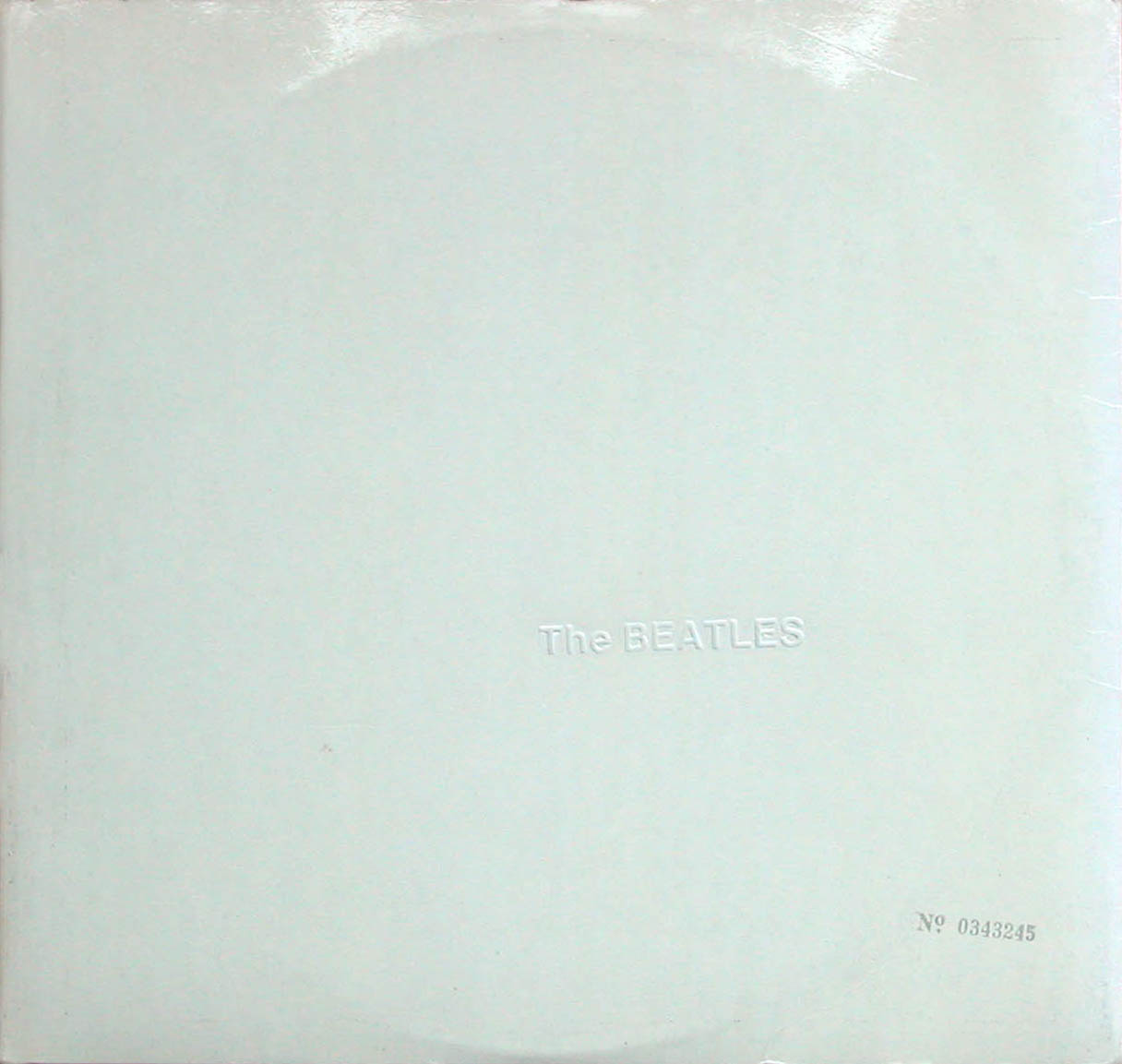 The Beatles, also known as the White Album, is the ninth studio album and only double album by the English rock band the Beatles, released on 22 November 1968.
The Beatles consisted of a plain white sleeve. The band's name, was crookedly blind embossed slightly below the middle of the album's right side. Later vinyl record releases in the US showed the title in grey printed (rather than embossed) letters.  Originally, each copy of the record featured a unique stamped serial number, "to create the ironic situation of a numbered edition of something like five million copies".  In 2015, Ringo Starr's personal copy number 0000001 sold for a world record $790,000 at auction.
The Beatles received favourable reviews from most music critics.  It topped record charts in Britain and the United States. No singles were issued in either territory, but "Hey Jude" and "Revolution" originated from the same recording sessions and were issued on a single in August, 1968.
The album has been certified 24× platinum by the RIAA.
In 2000, it was voted number 5 in the third edition of Colin Larkin's All Time Top 1000 Albums.
Rolling Stone ranked it at number 10 on the magazine's list of the 500 Greatest Albums of All Time, a position it maintained in the 2012 revised list.
The album was also included in the book 1001 Albums You Must Hear Before You Die.
In September 2020, Rolling Stone ranked The Beatles at number 29 on its new list of the "500 Greatest Albums of All Time
Related Events