Album – SGT PEPPER'S LONELY HEARTS CLUB BAND (The Beatles)
May 26
Event Navigation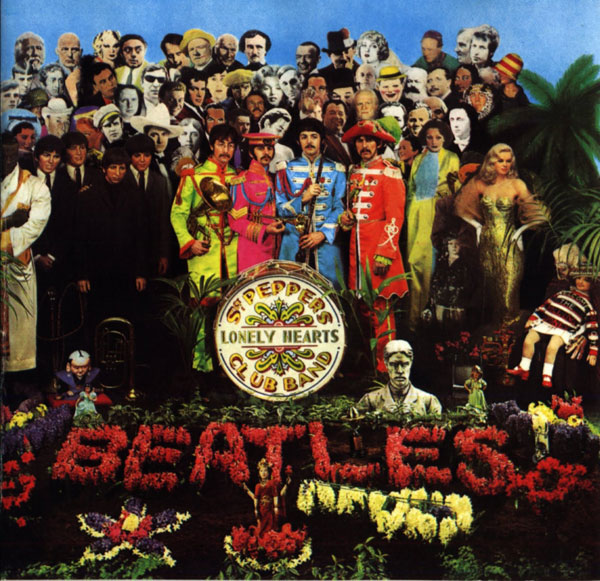 Sgt. Pepper's Lonely Hearts Club Band is the eighth studio album by the Beatles. Released on 26 May 1967 in the United Kingdom (June 1 here in North America), it spent 27 weeks at number one on the UK Albums Chart and 15 weeks at number one on the Billboard Top LPs chart in the US. It was lauded by critics for its innovations in production, songwriting and graphic design, for bridging a cultural divide between popular music and high art, and for reflecting the interests of contemporary youth and the counterculture. It won four Grammy Awards in 1968, including Album of the Year, the first rock LP to receive this honour.
Sgt. Pepper is regarded by musicologists as an early concept album. An important work of British psychedelia, the album incorporates a range of stylistic influences, including vaudeville, circus, music hall, avant-garde, and Western and Indian classical music.
It is described as one of the first art rock LPs, a progenitor to progressive rock, and the starting point of the album era.
In 2003, the Library of Congress placed Sgt. Pepper in the National Recording Registry as "culturally, historically, or aesthetically significant".
Rolling Stone ranked it as the greatest album of all time.
It is one of the best-selling albums of all time, with more than 32 million copies sold worldwide as of 2011, and remains the UK's best-selling studio album.
Professor Kevin Dettmar, writing in The Oxford Encyclopedia of British Literature, described it as "the most important and influential rock-and-roll album ever recorded".
Related Events