Album – RAM (Paul and Linda McCartney)
May 21
Event Navigation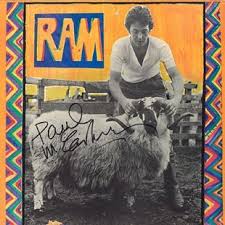 Ram is a studio album by Paul McCartney and Linda McCartney, released May 21 1971 on Apple Records.
On release, Ram was poorly received by music critics, although the album has since been recognized for anticipating the indie pop genre.
Commercially, it topped the national albums charts in the UK, the Netherlands and here in Canada. The single "Uncle Albert/Admiral Halsey" was McCartney's first number 1 hit in America as a solo artist.
Related Events