Album – BREAKFAST IN AMERICA (Supertramp)
Event Navigation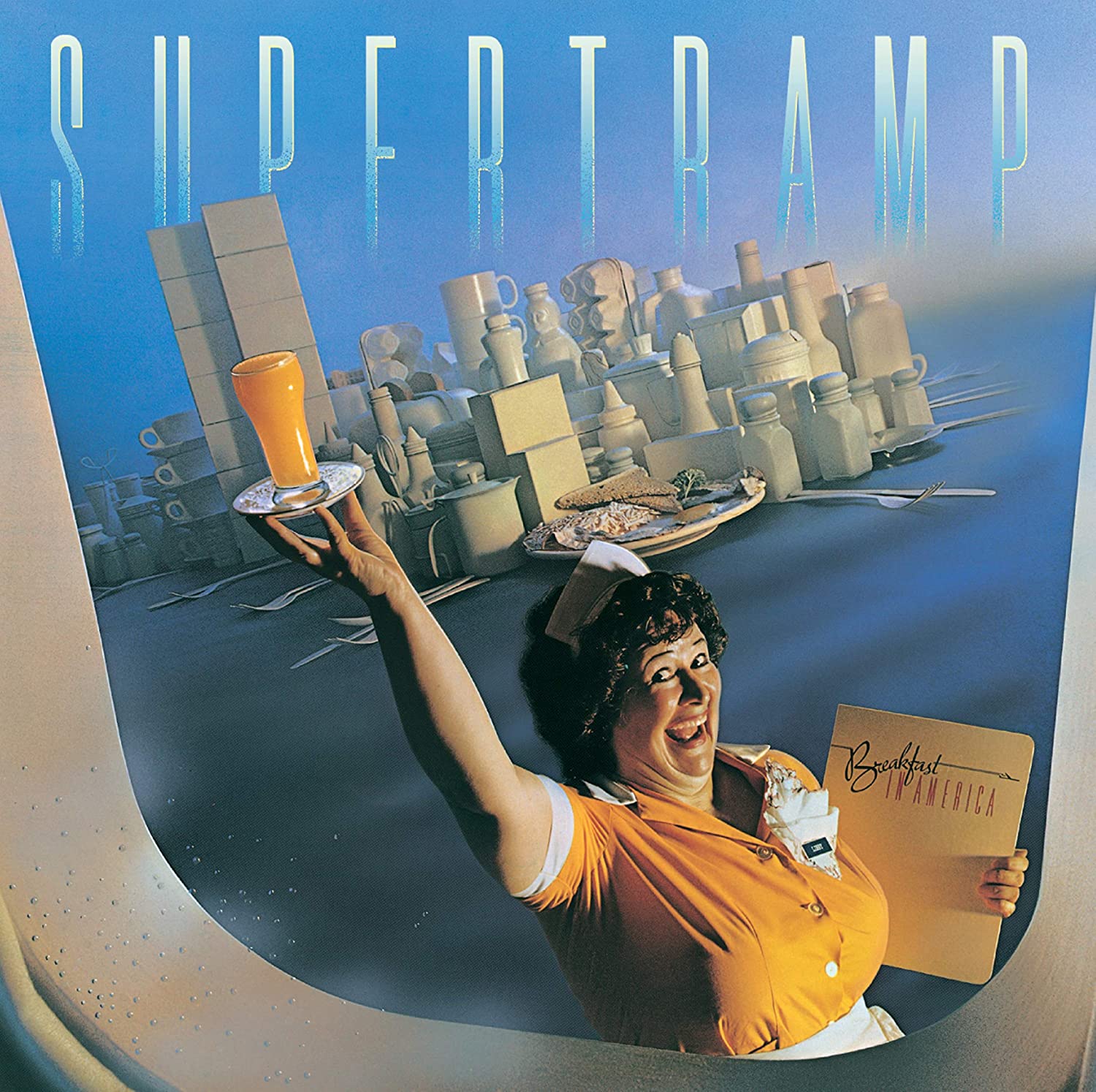 Breakfast in America is the sixth studio album by the English rock band Supertramp, released by A&M Records on 29 March 1979.
It spawned four U.S. Billboard hit singles: "The Logical Song" (No. 6), "Goodbye Stranger" (No. 15), "Take the Long Way Home" (No. 10) and "Breakfast in America" (No. 62). In the UK, "The Logical Song" and the title track were both top 10 hits, the only two the group had in their native country.
Breakfast in America won two Grammy Awards, including Best Engineered Non-Classical Recording, and Grammy nominations for Album of the Year and Best Pop Performance by a Duo or Group with Vocals. Quadruple platinum, it became Supertramp's biggest-selling album, with more than 4 million copies sold in the US alone. It was No. 1 on Billboard Pop Albums Chart for six weeks, until 30 June 1979. The album also hit No. 1 in Norway, Austria, Spain, Canada, Australia and France.