Album – BAND ON THE RUN (WINGS)
Event Navigation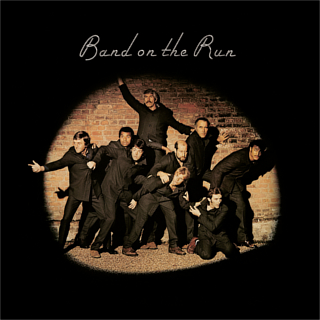 Band on the Run is the third studio album by Paul McCartney and Wings, released December 5, 1973.
It was McCartney's fifth album after leaving the Beatles in April 1970.
It remains McCartney's most successful album and the most celebrated of his post-Beatles works.
In 2000, Q magazine placed it at number 75 in its list of the "100 Greatest British Albums Ever".
In 2012, Band on the Run was voted 418th on Rolling Stone's revised list of "The 500 Greatest Albums of All Time".
A contemporary review by Jon Landau in Rolling Stone described the album as "with the possible exception of John Lennon's Plastic Ono Band, the finest record yet released by any of the four musicians who were once called the Beatles".
The album is featured in the book 1001 Albums You Must Hear Before You Die.
It was McCartney's last album issued on the Apple record label.