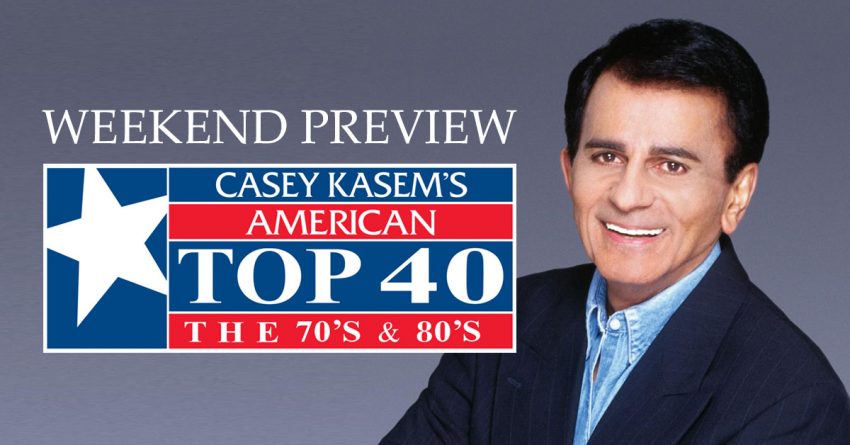 This Weekend on Casey Kasem's Top 40 Countdown
Saturday's 80's Countdown: TOP 100 OF 1985- PART 1
8 am – noon
1985 was the year Prince Harry was born. New Coke hit the shelves and the wreck of the Titanic was discovered. Live Aid concerts were held around the world for famine relief in Ethiopia. Casey starts his countdown of the Top 100 songs of 1985 and Murray Head and the Eurythmics were in the countdown.
Sunday's 70's Countdown: TOP 100 1976- PART 1
8 am – 11 am
Canada hosted the Summer Olympics and Steve Jobs started up a company called Apple. Rocky was introduced to movie theatres this month in 1976. It was a year of firsts- the first case of legionnaires disease and the first flight of the Concorde. The Eaton's catalogue was discontinued. Canadian parliament voted to abolish the death penalty and over 1 million Canadians took to the streets to protest wage and price controls. 1976 saw the introduction of the Timbit. Casey countdowns the Top 100 songs of 1976, this week starting with song number 100. You will hear The Electric Light Orchestra and the Bay City Rollers in this week's countdown.