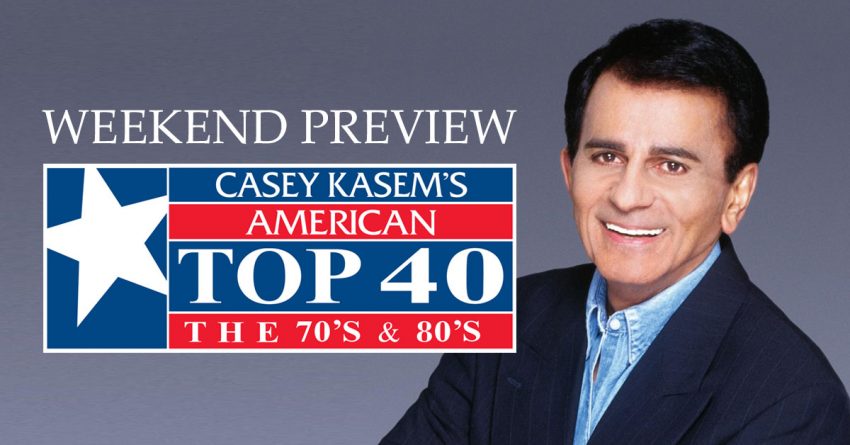 This Weekend on Casey Kasem's Top 40 Countdown
Saturday's 80's Countdown: OCTOBER 20, 1984
8 am – noon
Casey takes us back to October of 1984 on this Saturday's Top 40 countdown. It was the month that The Terminator made it to the big screen and you could see it for $2.50. An average salary in 1984 was $21,000 and the average price of a new home was $88,000. If you wanted to rent, the average apartment rental would run $350 per month. On the radio, Chaka Khan and Prince were in the Top 40 on this week in October of 1984.
Sunday's 70's Countdown: OCTOBER 24, 1970
8 am – 11 am
We go back to October of 1970 for Casey's countdown. It was a month where Canada made world headlines for all of the wrong reasons. Now known as the "October Crisis," the country was subject to the War Measures Act, after FLQ separatists kidnapped a British diplomat and killed a Quebec cabinet minister. The military, complete with tanks and troops, in combat gear, was deployed across Quebec and Ottawa. While all of this was going on, Casey brought some sunshine with his Top 40 countdown, which featured Creedence Clearwater Revival and James Taylor, this week back in 1970.