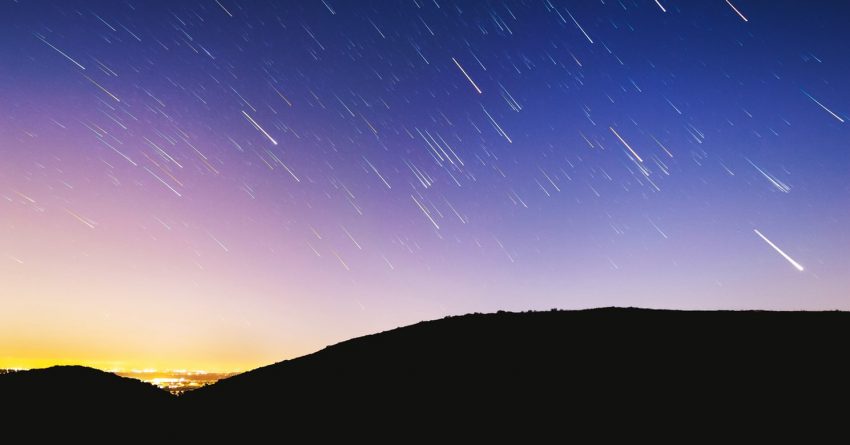 The Holiday's Biggest Light Show!
Mother Nature is putting on a holiday show for you, and it's free of charge!
This year, the Geminid meteor shower runs from Dec. 4 to Dec. 17, peaking on the night of Dec. 13 /14, when roughly 150 meteors per hour can be seen from a clear, dark-sky location.
The Geminids are produced as Earth moves through a stream of debris left over from asteroid 3200 Phaethon.
Click here for an interactive map showing Earth passing through the remains shed by the asteroid … tres cool!.
This year it'll be more difficult to spot a "shooting star" as the constellation of Gemini (where you should be looking) will be occupied by a bright full moon.  The good news is that you don't have to be looking directly at Gemini to catch the meteors (though the full moon means only the brightest will be visible).  You can try either earlier in the evening, when the moon is low in the east (it rises around 6 p.m.), or you can try looking in the wee hours of the morning.
Here are some star gazing tips:
Bundle up!  If you're not warm, you're likely to give up early on.
Get to a dark-sky location (out of the city if possible). Moon or not, you increase your chances of seeing faint meteors in dark skies away from light pollution.
Turn off your phone and give yourself at least 30 minutes to allow your eyes to adjust to the (relative) darkness.
Keep your eyes up and on the sky. These meteors are moving through the atmosphere at 35 kilometres a second — so if you turn away even for a moment you might miss one.
Finally, be patient.
I find it's much better to go with others than viewing by yourself… the time goes faster, four eyes are better than two, and you can practice the long-lost art of conversation.
Enjoy your viewing!