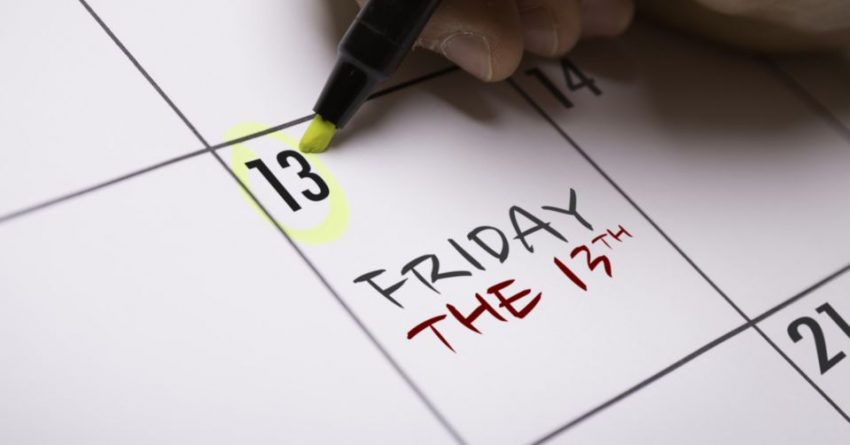 STRANGE THINGS YOU DIDN'T KNOW ARE CONSIDERED BAD LUCK
Yes, Friday the 13th can be daunting, but in some cultures, so are these…
⇒ Wishing someone 'Happy Birthday' before their birthday: Many Germans believe doing so will cause misfortune to everyone involved. Instead, they sometimes gather the night before a birthday and begin celebrating exactly at midnight. (Makes it a lot harder to have a surprise party!)
⇒ Changing your bed on a Friday: An old wives' tales says if you turn your mattress that day, you'll be cursed with bad dreams. Others say the bad-luck day is Sunday.
⇒ Carrying bananas on a ship: In the 1700s, many ships that were lost or shipwrecked were carrying bananas, so sailors, who were a superstitious bunch, decided that bananas on a boat meant bad news. (Just ask the last crew of the original Bluenose!)
⇒ Renaming a boat: This goes back to ancient times, when sailors believed that the name of every boat was written in the ledger of Poseidon. If you dared change the name of a boat, you'd incur the sea god's wrath. (Still, if you happen to buy a boat named "Titanic", I'd change it…)
⇒ Mixing beers: In the Czech Republic, whose people drink more beer per capita than anywhere else, it's believed that if you pour one type of beer into a mug containing another type, you're in for some misfortune. (Especially if someone had been using the mug as an ashtray…!)
⇒ Tuesday the 13th: While many cultures see Friday the 13th as bad news, in Spain, the 13th day of the month is unlucky when it falls on a Tuesday. In Spanish, the word for Tuesday is "Martes," which comes from "Mars", the Roman god of war, so Tuesday spells trouble.