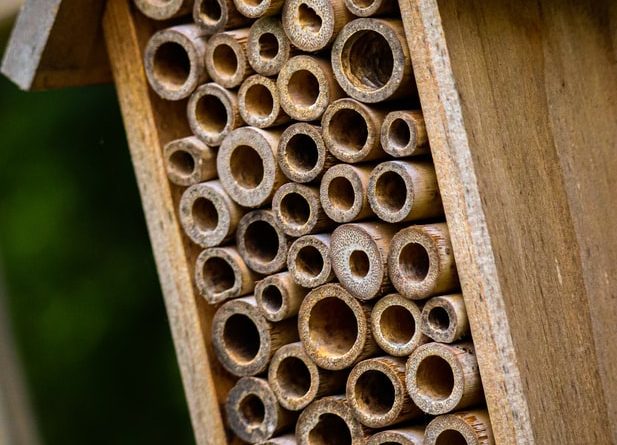 SAVE THE BEES! SPONSOR A HIVE 2021
Currently, 1 in 4 of North America's 4000 bee species is at risk of extinction. To help protect and boost native bee populations, the Bee Conservancy is awarding up to 300 native bee homes across the United States and Canada, thanks to their generous program supporter Garnier.
Eligible candidates for a Sponsor-a-Hive Native Bee House awards fit the following criteria:
Located in The United States and Canada
Demonstrates the ability to serve as an educational resource
Demonstrates proximity to green space with ample bee forage (flowers, flowering trees, etc.) that supports food growth, education, or ecological conservation
Benefits an underserved area or community, such as a census tract of below-average food market density
Represents one of the following:
– Pre-K, elementary, middle, or high school
– College or university
– Tribal organization or education agency
– Animal protection, welfare, and services
– Environmental center
– Community center
– Senior living communities
– Food bank or community garden
– Nonprofit urban farms
– Cooperative extension
– Public parks
– Nature preserves
– Green belts
– Zoo
Has been in verified, operational existence for at least one year
(at this time, they do not award native bee homes or honeybee hives to individuals, families, or for-profit businesses).
The deadline to apply has been extended to 4/30/21.