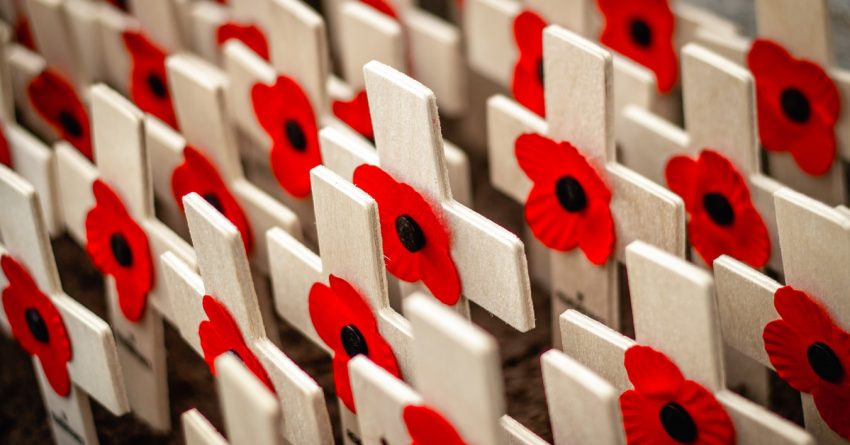 REMEMBRANCE DAY CHANGES
Here's what's open, what's closed, what's on, and what's free on Remembrance Day:
Solid Waste Collection and Facility Hours
 No municipal garbage, organics or recyclables collection services will take place on Remembrance Day. The curbside collection of garbage, organics or recyclables normally scheduled for Wednesday, Nov. 11, will occur instead on the following Saturday, Nov. 14. Residents are reminded that collection services can begin as early as 7 a.m.; to ensure collection, materials may be placed curbside the evening prior to collection day.
The Household Special Waste (HSW) Depot in Bayers Lake will be closed on Saturday, Nov. 14, but will be open on Saturday, Nov. 21 from 9 a.m. to 4 p.m.
The Otter Lake Waste Facility will be closed on Wednesday, Nov. 11, but will be open on Saturday, Nov. 14 from 6 a.m. to 7 p.m. The Municipal Recycling Plant will be closed on Wednesday, Nov. 11, but will be open on Saturday, Nov. 14 from 7:30 a.m. to 6 p.m.
To learn more about solid waste facility holiday hours, click here.
Halifax Transit Bus and Ferry Services
 In recognition of those who serve our country, Halifax Transit is offering free transit to all veterans and military personnel, and their accompanying family members, on Remembrance Day, Wednesday, Nov. 11. Veterans or military personnel wishing to use the free transit service are simply asked to be in uniform or display their military identification upon boarding. This offer extends to Halifax Transit bus and harbour ferry services, as well as registered Access-A-Bus users.
Halifax Transit buses and ferries will be operating on holiday schedules on Wednesday, Nov. 11. For detailed holiday schedules by individual route, visit: https://www.halifax.ca/transportation/halifax-transit/routes-schedules.
Businesses
Many businesses are prohibited from opening in Nova Scotia on Nov. 11 under the province's Remembrance Day Act.
This means you can expect most stores and businesses to be shut down. This includes grocery stores, NSLCs and malls.
Many pharmacies will be open, however, some may have reduced hours of operation.
Expect banks to be closed.
Several other businesses may be closed or have reduced operating hours, it's best to call ahead.
Recreation Facilities, Programs and Services
The majority of municipally-operated recreation facilities will be closed on Wednesday, Nov. 11. Please contact your individual facility in advance to confirm operating hours.
Parking
 Parking will be free on Wednesday, Nov. 11, however, motorists must abide by other posted signage, such as accessible parking, fire hydrants and no-stopping.
Customer Contact Centres
The 311 Contact Centre will be operating on regular hours, from 8 a.m. to 8 p.m., on Wednesday, Nov. 11. You can contact 311 by phone, or by emailing contacthrm@halifax.ca.
The three Customer Service Centres that provide in-person access to municipal services and payments will be closed on Wednesday, Nov. 11, and will reopen for regular business hours on Thursday, Nov. 12.
For more information, click here.
Remembrance Day ceremonies
Due to COVID-19, Remembrance Day ceremonies across the municipality will be greatly reduced this year. Please check with your local legion to learn if the ceremony has moved to a virtual platform. The Remembrance Day ceremony at the Grand Parade is closed to the public.
The Royal Canadian Legion in Nova Scotia is asking the public to please stay home on Remembrance Day and take a quiet moment to reflect what our veterans, both past and present, have sacrificed for the peace and security of Canada and around the world.