NEVER LEAVE PETS IN A HOT CAR! Some Alternatives to Keep Them Safe and Cool.
Our weather has gone from cool to scorching in a matter of days.  While we're taking advantage of it & enjoying our time in the heat with our pets, just remember…
NEVER to leave your pet in a hot car!!
Even leaving them unattended in a vehicle with the windows cracked for "just a short while" is a definite no-no!
It only takes a few minutes for the cabin temperature to quickly rise to unbearable conditions.
Check this out: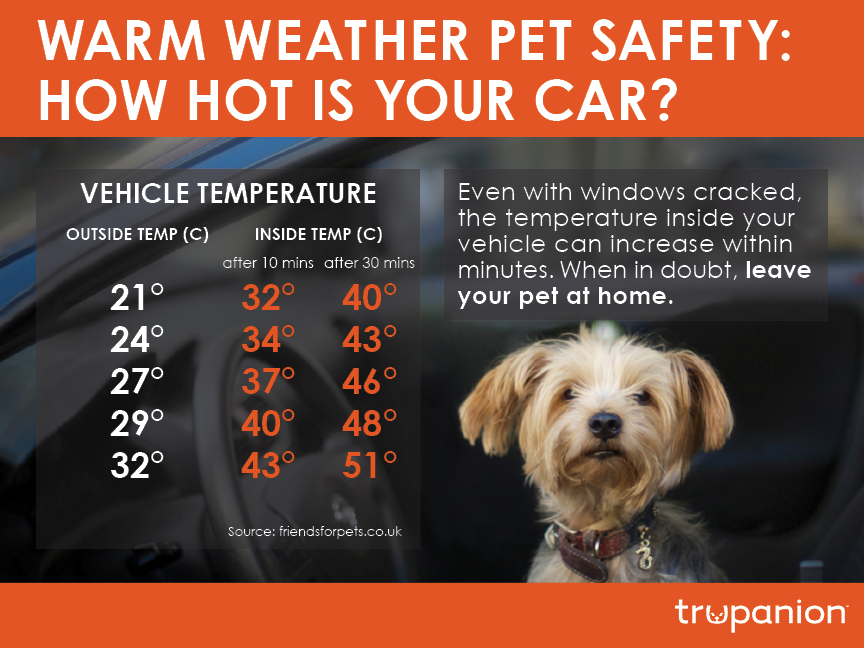 The Society of the Prevention of Cruelty to Animals Act allows an animal protection officer or a person authorized by the animal protection officer to enter a motor vehicle, using the force necessary, for the purpose of attending to the needs of the animal.  

If you see an animal in a vehicle that appears to be in distress, call the local authorities immediately.