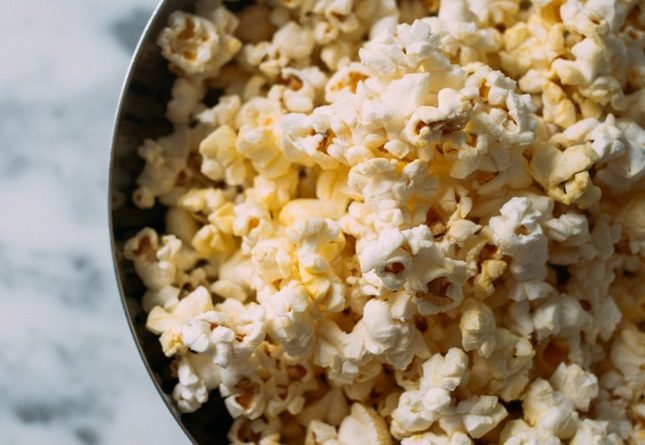 MOVIE NIGHT IN CANADA
With the cancellation of the NHL season, CBC is introducing 'Movie Night in Canada' which will replace Hockey Night in Canada (HNIC) on its TV broadcast schedule.
A "celebration of acclaimed Canadian films" kicked off this past Saturday with a double bill: Bon Cop, Bad Cop and Bon Cop, Bad Cop 2.
Back-to-back films will air Saturday evenings beginning at 8 p.m. on CBC and CBC Gem. 
Here's the schedule to date (subject to change):
Saturday, March 21 
Mr. Hockey: The Gordie Howe Story (2013, drama). The story of the 1973 hockey season when aging legend Gordie Howe returned to the ice at the age of 44. Starring Michael Shanks (Unspeakable) and Kathleen Robertson (Northern Rescue). 
Goalie (2018, drama). For legendary goaltender Terry Sawchuk, each save means one more gash to his unmasked face and one more drink to numb the pain. Even with a wife  and seven children at home, he is haunted by the void left from his childhood which he tried to fill with cheering crowds. Sawchuk traveled across the country racking up 103 shutouts and 400 stitches to his face, proving that this is a man who lives, breathes, and dies a goalie. Starring  Mark O'Brien, (Marriage Story), Georgina Reilly, (Murdoch Mysteries) and Kevin Pollak (The Marvelous Mrs. Maisel).
Saturday, March 28 
Hyena Road (2015, drama). Three men, three different paths, caught in conflict but brought together to save lives: a highly skilled sniper who can't think of his targets as human; an intelligence officer who has never killed while on duty; and a legendary Afghan warrior who left war behind but gets pulled back to battle. Starring Rossif Sutherland (Catastrophe), Paul Gross (Caught),  Christine Horne (Hey Lady!),  Allan Hawco (Caught) and Clark Johnson (Bosch). 
The Right Kind of Wrong (2013, comedy). The story of Leo Palamino, a failed writer-dishwasher made famous for his many flaws and shortcomings in a blog called "Why You Suck," written by his ex-wife. He meets the girl of his dreams on the day she is marrying the perfect man. And so the ultimate underdog love story begins. Starring Ryan Kwanten, (True Blood),  Sara Canning, (Nancy Drew), and Catherine O'Hara (Schitt's Creek).
Saturday, April 4 
Race (drama, 2016). Based on the incredible true story of Jesse Owens, the legendary athletic superstar whose quest to become the greatest track and field athlete in history thrusts him onto the world stage of the 1936 Olympic Games, where he faces off against Adolf Hitler's vision of Aryan supremacy. Race is an enthralling film about courage, determination, tolerance, and friendship, and an inspiring drama about one man's fight to become an Olympic legend. Starring Stephan James (If Beale Street Could Talk).
Across The Line (drama, 2015). A young, black NHL hopeful living in a racially divided Nova Scotian community finds his career prospects in jeopardy when tensions in his community come to a head. Starring Stephan James, (If Beale Street Could Talk)
Saturday, April 11 
Hector And The Search For Happiness (2014, comedy). Hector is a successful, well-meaning and eccentric professional, filled with childlike wonder, but he's stuck. He's a psychiatrist with a busy practice, living with his beautiful girlfriend in London, but his patients aren't getting any happier and his relationship isn't going anywhere. And so, Hector sets off on a global quest in search of happiness. Starring Simon Pegg (Mission: Impossible),  Toni Collette (United States of Tara), and Christopher Plummer (Beginners). 
Dr. Cabbie (2014, comedy). An unemployed doctor-turned-cab driver (Vinay Vermani, who also co-wrote the screenplay) becomes a local hero when he converts his taxi into a mobile clinic. Dr. Cabbie is a heartwarming comedy about a young Indian doctor who immigrates to Canada and faces roadblocks in his effort to heal others but discovers his true purpose, and true love, along the way. Also starring Adrianne Palicki (The Orville) and Kunal Nayyar (The Big Bang Theory).