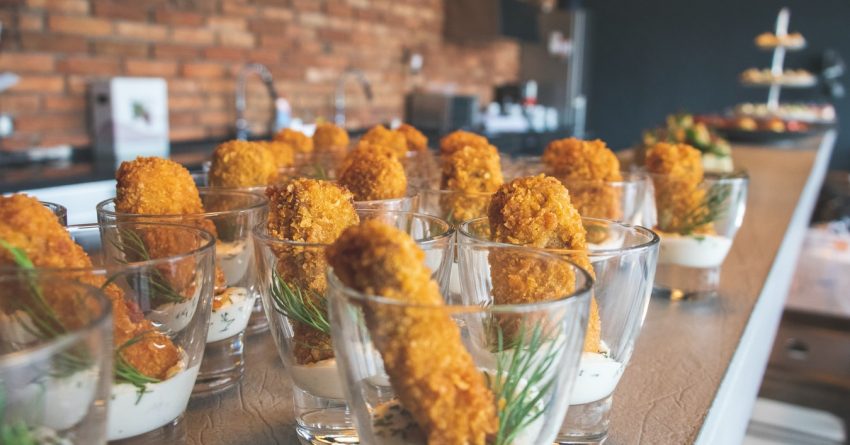 JUNK FOOD DAY… WORLD TOUR
 Today is "Junk Food Day"!
After being locked down for the past few months, I'm getting a little tired of the USUAL junk food.
If you feel like I do, here's a variety of delicious looking "junk" from around the world that may satisfy your palette!
Currywurst (Germany)
The currywurst is one of Germany's most iconic foods. It's spiced, it's savory, and it's meaty; it's the classic cheap snack or lunch food. There are stands and shops all over Germany that sell this delicious snack for around 3 euros or so. If you want to try the sauce for yourself, you can pick it up on Amazon.
Deep-Fried Mars Bars (Scotland)
This greasy beauty originates from Scotland's chip shops in the 1990s. It shook Britain and the health food industry. What does Mars think about this? They don't condone it since it goes against their promotion of a healthy lifestyle.
Takoyaki (Japan)
These savory deep-fried balls are essential to any night out. In Japan, you'll find them in convenience stores, restaurants and pubs. On your next trip to Japan, it's definitely worth picking some up.
Salteñas (Bolivia)
Salteñas are kind of a cross between an empanada and a soup dumpling. These hand pies are filled with broth, meat, raisins, olives, and a surprise hard-boiled egg. Be careful—spilling the broth first means that you pay the bill…. And if you spill a lot of broth, you'll have bad luck in your love life.
Completo (Chile)
 Chile's version of the hot dog, completos are often double the size of ours. Rather than the usual mustard, ketchup, and onions, completos come with avocado, tomatoes, mayo, sauerkraut, chili, green sauce, and cheese.
Sugar Cane Juice (Egypt)
Sugar cane is an integral part of our food system… but not like this!  Apparently it can be juiced!!  It doesn't taste like the sugar you buy in stores, as it hasn't been processed yet.  In Egypt, sugar cane juice is sold in street stalls for a pretty decent price.
Salmiakki (Finland)
Often found in Northern Germany and Scandinavia, salmiakki is salty licorice with extra bite. Shaped in a diamond, lozenge style, these candies are made with actual ammonium chloride or salmiakki salt, which is what gives the licorice the salty flavor. Each country has a different regulation regarding the amount of salt that can be used in making these.
 Tlayuda (Mexico – Oaxaca)
A partially toasted tortilla is covered in refried beans, cabbage, asiento, avocado, meat, Oaxacan cheese, and salsa. Real food from Mexico is truly one of the wonders of the world, and the tlayuda is no exception.
Taiyaki (Japan)
 Taiyaki is a cute fish-shaped pancake found in stalls all around Japan. They have filling like matcha, red bean paste, chocolate, and custard. It's a sweet snack that's crunchy on the outside and soft on the inside—perfect for satisfying those cravings.
Bougatsa (Greece, Crete)
Typically eaten as a breakfast pastry, bougatsa is filo pastry filled with cheese, minced meat, or custard.
Garlic Lángos (Hungary)
 This amazing yet simple dish is fried bread with garlic sour cream on top. This is another cheap and easy street food to grab on your travels but can also make at home. Not only is it a great snack, but it also protects you from vampires at the same time.
 Knafeh (Jordan)
 This sticky decadent dessert from the Middle East consists of a white cream cheese base, baked semolina bits, and a sweet syrup on topIf that doesn't sound like happiness on a plate, I don't know what does!!
Bamba (Israel)
 In Israel, "Bamba," is like cheese puffs in style, appearance, and texture but taste like peanut butter. If that doesn't sound like a snack that should be on our shelves, then what does?
 Borek (Turkey)
 A full pastry parcel filled with meat, vegetables, or cheese… this dish is addictive and light—a dangerous combination for your waistline.  These can be enjoyed as a starter, a side, or a main dish and can be wonderfully filling after a long day.
Okonomiyaki (Japan)
Batter and vegetables are fried into pancakes and served with mayonnaise, okonomiyaki sauce, parsley, and Dashi flakes. The name means 'as you like it,' and this cross between a pancake and a frittata can have whatever meats and vegetable you want mixed in to create the ultimate comfort food.
 Khachapuri (Republic Of Georgia)
 Khachapuri is a bread leavened and filled with cheese, eggs, and other ingredients such as meat. This is like if cheesy garlic bread and a sandwich had a baby.
Bunny Chow (South Africa)
Originating from the Durban in South Africa, Bunny Chow is a cheap and simple dish consisting of a hollowed-out loaf of bread filled with curry. This dish supposedly started during the depression area as a substantial but cost-effective meal for folks who were living on the bread line. Now, it's a cherished traditional dish that the Durban are very proud of.