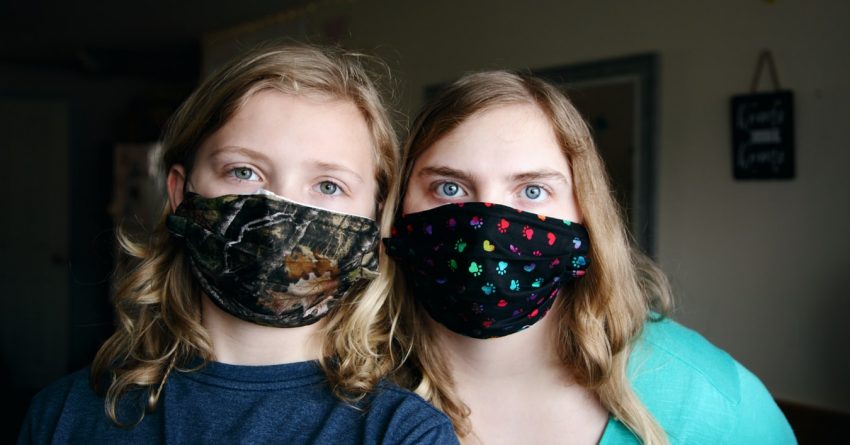 HOW TO MAKE YOUR OWN MASK
Starting this week, we will be required to wear non-medical masks in most indoor public places in Nova Scotia.
Masks will be mandatory in the following indoor public places as of July 31:
 retail businesses
 shopping centres
 personal services businesses, such as hair and nail salons, spas, body art facilities, except during services that require removing a mask
 restaurants and bars, except while people are eating or drinking
 places of worship or faith gatherings (masks can be removed temporarily for ceremonial purposes, such as receiving Communion or a couple during their wedding ceremony)
 places for cultural or entertainment services or activities such as movie theatres, concerts and other performances
 places for sports and recreational activities, such as a gym, pool or indoor tennis facility, except while doing an activity where a mask cannot be worn
 places for events such as conferences and receptions
 municipal or provincial government locations offering services to the public
 common areas of tourist accommodations, such as lobbies, elevators and hallways
 common areas of office buildings such as lobbies, elevators and hallways, but not private offices
 public areas of a university or college campus, such as library or student union building, but not classrooms, labs, offices or residences
 train or bus stations, ferry terminals and airports
Bottom line?  You're going to need a mask!
CLICK HERE for instructions on how to make your own (sewn & non-sewn versions) direct from the Government of Nova Scotia