HAZY SKY OVER MARITIMES… FROM CALIFORNIA FIRES!
Did you happen to notice a faint haze yesterday?
This is actually wildfire smoke from the fires burning in the western US (California, Oregon, and Washington). The smoke is being carried here through the upper atmosphere.
The haze made for a very colourful sunset last night, and a dull sunrise this morning.
FireWork, the air protection system operated by Environment Canada, says the smoke may continue to stick around over the next little while given the extensive fires in the west US, this will probably not be the last we see of the smoke over the next coming weeks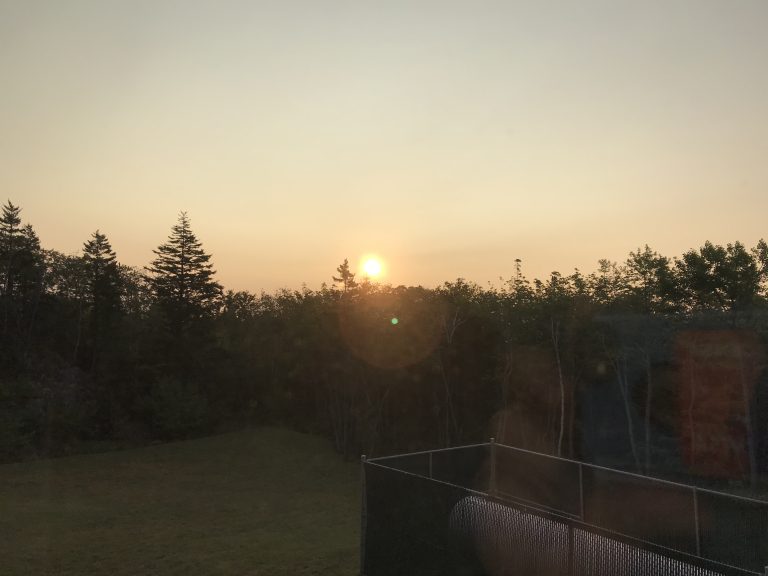 Here's the sunrise I saw this morning through the Wave studio window.
~ Jamie