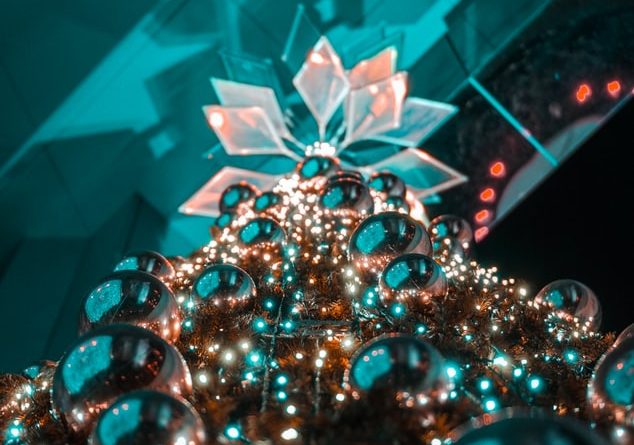 HALIFAX HOLIDAY CELEBRATIONS… 2020 STYLE!!
This year things are being done a bit differently in HRM to celebrate the holidays!
Here are some of the planned events…
Evergreen Festival – November 28, 2020 – December 21, 2020
The Evergreen Festival- a collection of curated, walkable, and safe outdoor experiences dispersed along the Halifax waterfront, and throughout Downtown Halifax and Spring Garden Road.  Inspired by European holiday markets, this all-ages, outdoor holiday festival will come to life across the Halifax waterfront and throughout downtown. The Festival will run for 4 weeks from November 28, 2020 – December 21, 2020, featuring a weekly schedule of events running Wednesday through Sunday. Retailers, restaurants, hotels, attractions, and public spaces will create illuminations, holiday programming and animations in Halifax.
 Evergreen Lights – November 28 – January 2 –  Grand Parade
The HRM contribution to the festival is Evergreen Lights, a holiday lighting show with projections and on-demand video features located in Grand Parade. These features will run every evening and two weeks longer than the Festival so they are on display during the Christmas and New Year's Eve period. Beginning at 4:30 p.m. and running until 11 p.m., a roughly three-minute building projection and light show will take place in Grand Parade four times each hour.  The breaks between shows will help promote audience change over keeping the number of people present at any one time low and below the Province of Nova Scotia COVID-19 regulated gathering limit.
The Lights of Dartmouth Christmas Walk – December 5th, 5:30 – 7:30 pm – Downtown Dartmouth
The Lights of Dartmouth Christmas Walk presented by TD will replace the TD Dartmouth Christmas Tree Lighting this year.
The Lights of Dartmouth Christmas Walk to take place in downtown Dartmouth on the evening of Saturday, December 5th from 5:30 – 7:30 pm.  The program is a free family focused activity restructured to provide COVID 19 safe and friendly displays within downtown Dartmouth spanning a circular walking route of 2.6 kilometers. There will be a light projection on Old Post office and staff are working with sponsors and businesses in the downtown to provide a holiday program that is safe for all those who wish to participate.
Halifax Explosion Memorial Service – December 6 – City Hall
The December 6th  103rd Halifax Explosion Memorial Service will be held virtually this year and will be broadcast by Eastlink. The program will take place in Halifax Hall and will be restricted to invited elected officials and other invited guests who will lay a wreath.  Masks and social distancing will be required following all NS Department of Health & Wellness Mass Gathering Guidelines. Similar to Remembrance Day, the public is asked to remain home and pay our respects through other means.  After the service, staff will transport the wreaths and lay them at the Fort Needham Memorial Park.
Menorah Lighting- December 10
The Menorah Lighting will be held in Grand Parade at 6:00 pm on Thursday, December 10th. The program will be semi-private event only for the invited speakers and members of the local Jewish community who are able to attend. The program will be a "Social Distancing" and "Mask Required" activity, following all NS Department of Health & Wellness Mass Gathering Guidelines.
Christmas Float By
The HRM float will be decorated for Christmas and several "float by" tours will be held  throughout the municipality. The date(s) will be shared through social media the evening before the activity in order to respect the Province of Nova Scotia COVID-19 regulated gathering limits. Sightings will be by chance rather than with a planned schedule being released.
New Year's Eve – December 31
NYE 2021 will be held virtually this year with staff creating a Live + Pre-recorded Virtual Experience with a live studio experience with hosts, interviews and live countdown.  It will be broadcasted on Eastlink and on-line.
Further information on all HRM seasonal events can be found at https://www.halifax.ca/recreation/events in the coming weeks.