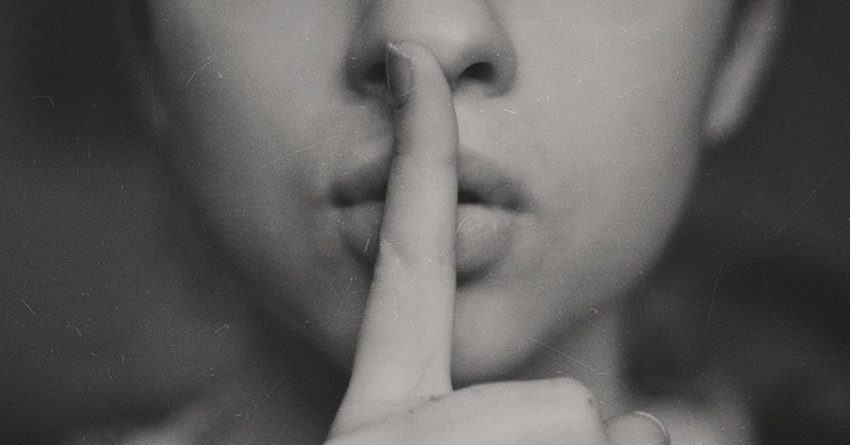 CELEB SECRETS… FROM FORMER ASSISTANTS
Some former assistants are spilling the tea and sharing the hottest gossip about their bosses, and you would never believe the requests and demands that they've heard
Here are a few things famous people made their assistants do.
Beyonce Is Messy
We are sad to inform you that Beyonce is not perfect. We know this is hard information to take in, so we will give you a minute to grieve. Between her career and being a wife and mother, she has many things to balance, which means cleaning is not on the top of her list.
Beyonce has admitted that her messiness annoys her husband, but she is rich enough to have people clean up after her all day. W
Britney Spears Used To Hide Food
Oops, she did it again! Although Britney has taken a break from the spotlight recently, she has had her fair share of wild exploits throughout the years, i.e., the entire year of 2007. Her former assistant has shared that there was more stuff that the public didn't know about during those crazy times.
Her assistant said that Spears was very messy with food, and she wouldn't throw it away. It became unhygienic when they would find food under her bed after nights of partying. She's not so innocent.
Martha Stewart Makes People Color Her Shoes
This is the strangest request any celebrity has made. Martha Stewart is a crafty woman, and she asked her assistants to color the soles of her Christian Louboutin shoes black with sharpie markers.
These shoes range from $495 to $6,000. Louboutin's are iconic because of the red sole, so why would Stewart want to cover that up with marker? If she didn't like the red, she could have bought a cheaper version of the shoes without the brand's signature sole.
J.Lo's Nickname is "Pay Low"
You may know her as Jennifer Lopez, J.Lo, or Jenny from the Block, but her assistants and housekeepers know her as "pay low." According to insiders, she pays half the standard rate for a celebrity-tier housekeeper and assistant.
She may have come a long way from her humble beginnings on the streets of New York, but she will do whatever it takes to save her money.
Miley Cyrus Doesn't House Train Her Pets
Miley Cyrus loves to share pictures and videos of her many animals on social media. She has seven dogs and two pigs, and they can't be tamed!
Cyrus' pets go to the bathroom in her house and previous employees have said her house smells. Her staff are left to take care of the mess.
Selena Gomez Is A Slob
Everything is not what it seems when it comes to Selena Gomez. The former Disney star is not just messy, but she is a total slob according to her assistants.
Apparently, she has ruined hotel rooms by getting makeup stains on the sheets, leaving food wrappers everywhere, and littering the room with her dirty undergarments.
Mariah Carey Doesn't Wash Her Own Hair
Everyone knows that Mariah Carey is a major diva. Just think about her New Years' Eve performance in 2018. She has made ridiculous requests for her hotel rooms, has wanted chauffers for her dogs, and even made an assistant cry because they couldn't properly set up her Apple TV.
She has been sued for overworking her employees without paying overtime, but the weirdest thing is that she won't wash her hair. She has to have someone do it for her.
Courtney Love Makes Empty Promises
The rocker Courtney Love is not getting much love from her former assistant, Jessica Labrie. She said that Love promised to pay her entire tuition to Yale University.
Labrie also said that Love promised her a job working on the Nirvana biopic. She sued her former boss for "despicable content" after being forced to work 60-hour weeks and being forced to send false legal documents.
Jessica Simpson Leaves Her Hair Everywhere
Jessica Simpson went through many personal assistants before she met Cacee Cobb. Before that, girls would only last a week before they quit the job.
Many of her assistants would say that she would walk into her home and leave her hair extensions and eyelashes all over the floor. Another person said that she never paid the tab when she went to bars because "her fame was enough."
Lady Gaga Likes To Be Cuddled
Some people believe that being a celebrity assistant would be the best job in the world like Lady Gaga's former assistant Jennifer O'Neil. She was so excited to be hired, but the happiness didn't last long.
O'Neil sued Gaga for unpaid overtime, and she also said that she was required to sleep in the bed with her because Lady Gaga doesn't like to sleep alone.
Stan Lee Was Not A Nice Man
The late mastermind behind some of the best comics in the world seemed like a sweet old man. He made people laugh with his cameo's in the Marvel movies, but behind the friendly facade was an angry man, according to his assistants.
In 2015, Stan Lee was sued by his former assistant, Shawn Lukaszewicz, who said that Lee was rude, would say he was stupid, and would not pay him for overtime.
Ariana Grande Asks To Be Carried
The popstar seems sweet and innocent with her soft voice and friendly demeanor, but behind that, she is a diva. One of her requests is that she has to be carried by assistants, so she doesn't hurt her feet.
If we had to stand in six-inch heels for hours, we would want to be carried too!
Demi Moore Requests Special Lightbulbs
Demi Moore is gorgeous and seems to defy age. In her home, she refuses to look in the mirror unless there is perfect lighting.
Her assistants make sure Moore has her favorite amber lightbulbs always stocked because she believes that softer lighting is more flattering.
Madonna Hates Bathroom Germs
It must be pretty interesting to work for an icon like Madonna. Although it may seem cool, her former staff would disagree. In 2009, five of her staff members walked out in one week. She was making them work 24/7, and she was overbearing.
Madonna asked her staff to get her water at least six times a night. She also had everything from the sink to the shower removed and disinfected because she is afraid of germs.
Christian Bale Needs His Armpits Sniffed
Christian Bale is known for his incredible roles in movies such as The Dark Knight and American Psycho. What people don't know about him is the weird things he made his assistants do.
His former assistant, Harrison Cheung, said he would have to check Bale's armpits for B.O. before walking the red carpet. Also, he would take care of Bale's five pets and two stray possums when he was filming on-location.
Jennifer Aniston Likes To Stay Cool
"I'll be there for you when you need a fan." Jennifer Aniston is loved by so many for her role as Rachel Green on Friends. Although she may seem like a sweetheart on TV, her assistants would say otherwise.
Aniston needs to continually be fanned because she likes to stay cool at all times. She does not want to be sweaty or hot, but who does honestly?
Naomi Campbell Needs 25 Candles At All Times
There are few people lining up to be one of Naomi Campbell's assistants after the supermodel's string of abuse claims, but someone has to do the job. One of her former assistants, Rebecca White, shared the model's usual requests.
Campbell requires 25 lily-scented candles from the company Diptyque to be put in her hotel room before she arrives. At least White never got a phone thrown at her.
Ryan Gosling Walks Up The Stairs Like A Child
It might come as a surprise that this handsome heartthrob is actually a weirdo. At home, he has some strange habits according to his staff.
His former employees said that Gosling walks up the stairs with his hands and feet, and he likes to sit when he pees because standing is tiring.
Dolly Parton Has Many Crushes
Dolly Parton is a country singing sweetheart. The "Jolene" singer has a humble attitude and kind nature, but she has some secrets behind that smile.
Her assistants said that during Dolly's 45-year marriage, she often had crushes on other men. It is rumored that some of those crushes turned into side flings.
Johnny Depp Likes To Play Dress Up
Johnny Depp is known for being a chameleon when it comes to acting. He completely transforms into whatever character he is given. Just like his on-screen characters, Depp likes to get into costumes at home.
Depp and his ex-wife, Vanessa Paradis, would wear dresses and heels around the house for fun. It seems like they had a lot of fun before splitting.
Angelina Jolie Locks Her Children In A Room
Angelina Jolie does a great job when it comes to keeping her private life private, but her former employees have leaked some secrets about what happens behind closed doors.
According to one of her previous assistants, Angelina would lock her six children in a room while she drank. She would also make her assistants watch all her movies, even the bad ones.
Kristen Stewart Has A Cigarette Lunch
Kristen Stewart is known as the walking chimney by her staff. She chain-smokes around her house and leaves cigarettes all over the place. Her housekeepers once found a cigarette in the fridge.
Stweart's habit has affected her life outside her home, and some of her former employees said that her unhealthy lifestyle was one of the reasons she lost her contract with Chanel.
source – Ashley Lez (wackojaco)