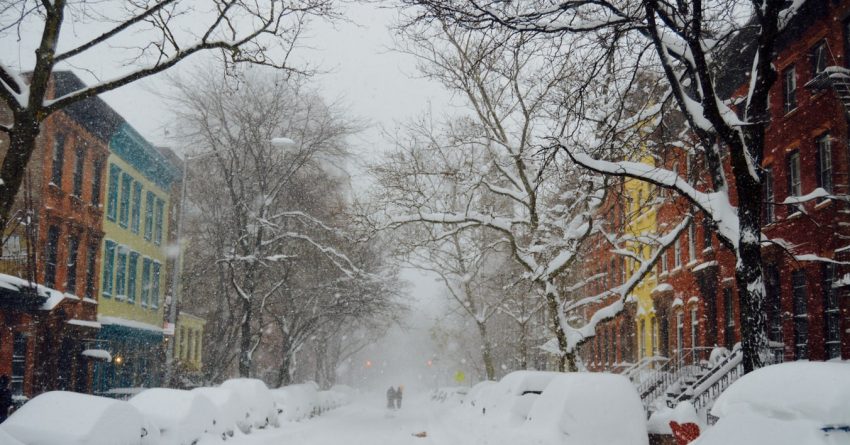 Are You Prepared For A Snowstorm?
Snow is a welcome part of winter for many of us, but when it starts falling so hard and fast that it knocks out power and makes travel impossible, it can be deadly. Don't be caught unaware by a severe winter storm.
We're not expecting another "White Juan" tomorrow, but it doesn't hurt to be prepared!
There are six major steps you should take to make sure that you and your family will be able to stay warm and safe:
1. Stock up on essentials. Make sure that you have at least a three-day supply of non-perishable foods, water, first aid supplies, pet supplies, batteries, canned heat, flashlights, candles, heating fuel and any required medications in case you become isolated in your home by heavy snow, ice or fallen trees.
Some ideas for emergency foods to have on hand include:
Instant oatmeal and soup
Crackers
Granola bars
Canned goods including soup, vegetables, fruit, chili and tuna
Applesauce, fruit and pudding cups
Hot cocoa and instant coffee
Boxed juices
Cereal
Shelf-stable milk
2. Charge your cellphone and make lists of emergency contacts, friends and family members, and any other numbers that might be helpful. I don't know about you, but if my cell goes dead… so do my contact numbers!
3. Prepare your vehicle for hazardous winter weather. Get a winter tune-up, pack an emergency kit for your vehicle, put on winter tires, and drive cautiously.
4. Stay indoors and restrict travel to emergencies only so the plows can do their job. If you must go outdoors, wear warm, loose-fitting layers including waterproof boots, mittens and hats. Avoid overexerting yourself if you must shovel snow, and be sure to watch for signs of frostbite and hypothermia.
5. Don't stray too far from your radio! Keep it on 89.9 The Wave and we'll let you know what's happening.
6. Storm Chips!