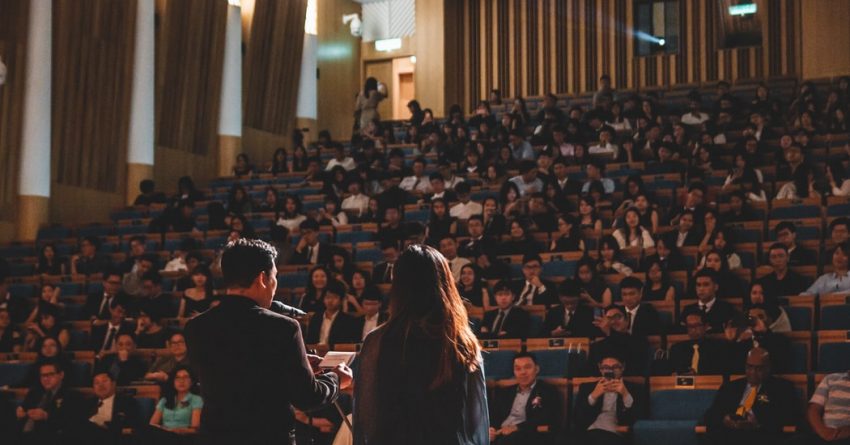 2021 EMMY NOMINATION SNUBS AND SURPRISES
Snub: Nicole Kidman – 'The Undoing'
"The Undoing" was the talk of Twitter while it aired this year but the series only walked away with one Emmy nod, for Hugh Grant.
The series itself and its star Nicole Kidman (and that iconic green coat) were completely snubbed at the 2021 ceremony.
Snub: Sarah Paulson – 'Ratched'
Despite "Ratched" setting a new record for Netflix (the show was streamed by a whopping 48 million households within in its first 28 days), Sarah Paulson, as a young nurse Mildred Ratched, in the "One Flew Over the Cuckoo's Nest" prequel series failed to earn any nominations at this year's award ceremony.
Surprise: 'Emily In Paris' – Comedy Series
While the Golden Globes were called out for nominating Netflix "Emily In Paris", Emmy voters still gave the series a nod. Series lead, Lily Collins did not receive a nomination.
Snub: Pedro Pascal – 'The Mandalorian'
'The Mandalorian" might have gotten a nod for the 2021 Emmys, but lead actor Pedro Pascal did not.
Pascal was also snubbed last year.
Snub: Ethan Hawke – 'Good Lord Bird'
Ethan Hawke and his wild and crazy role as John Brown in "Good Lord Bird" was a fan favourite leading into the Emmy season, but he failed to earned a nomination.
The series also was snubbed in the Drama Series category.
Surprise: 'The Boys' – Drama Series
While it's not a traditional drama series, Amazon Prime Video's "The Boys" got some love from the Emmys this year, picking up Drama Series nomination.
Snub: Thuso Mbedu – 'The Underground Railroad'
Despite bringing a fiery intensity to her character Cora, the enslaved young woman journeying to freedom, Thuso Mbedu was majorly snubbed from the 2021 Emmys.
Snub: Joseph Fiennes – 'The Handmaids Tale'
Joseph Fiennes, a.k.a. the villainous Commander Fred Waterford, was left hanging by the Emmys this year, a big shocker for "The Handmaid's Tale" fans.
Meanwhile, Fiennes' co-stars Elisabeth Moss, Samira Wiley, Yvonne Strahovski, Ann Dowd, Madeline Brewer and Max Minghella all picked up nods.
Surprise: William H. Macy – 'Shameless'
We might have said goodbye to Frank Gallagher this year but the Emmys wanted to celebrate William H. Macy and his work on "Shameless" one last time.
Macy has now been nominated six time for the role.
Snub: 'Falcon And Winter Soldier' – Drama Series
The Anthony Mackie and Sebastian Stan-led "Falcon And Winter Soldier" series on Disney+ plus hooked fans from the start but failed to pick up any nominations for the 2021 Emmys ceremony.
Snub: Brendan Gleeson – 'The Comey Rule'
Brendan Gleeson's take on Donald Trump in "The Comey Rule" was career defining for the already iconic actor. But the role did not make Gleeson an Emmy nominee this year.
Surprise: 'Cobra Kai' – Comedy Series
The spinoff from "The Karate Kid" film franchise, Netflix's "Cobra Kai" seemed to sit well with Emmy voters, enough to earn a Comedy Series nod.
Snub: Ted Danson – 'Mr. Mayor'
18-time Emmy nominee Ted Danson failed to pick up his 19th nod this year despite a hilarious run in "Mr. Mayor".
Snub: Paul Sun-Hyung Lee – 'Kim's Convenience'
Paul Sun-Hyung Lee was sadly denied an Emmy nomination for his role in "Kim's Convenience".
Surprise: Kenan Thompson – 'Kenan'
Despite a mediocre audience reception, Kenan Thompson earned an acting nod for his brand new sitcom, "Kenan".
And while fans have been hoping the comedian would finally get some award show recognition, they were hoping he'd win for his run on "Saturday Night Live", for which he also nabbed a nod this year.
Snub: Mandy Moore – 'This Is Us'
Despite being previously nominated for Lead Actress for "This Is Us" in 2019, Mandy Moore did not received another nod for the role this year.
Snub: 'Small Axe' – Limited Series
"Small Axe" was one of the best things to hit the small screen in 2020, but the drama series didn't cut it with Emmy voters.
The series' stars John Boyega and Letitia Wright were also left out of nominations.
Surprise: Ewan McGregor – 'Halston'
Ewan McGregor and Ryan Murphy's "Halston" was met some criticism after its premiere but Emmy voters still gave the actor some love with an Lead Actor in a Limited Series or Movie nomination.
~ Jamie
(source:ETCanada)