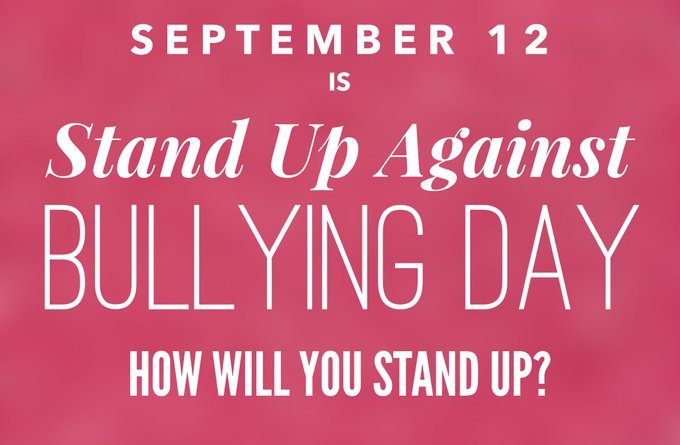 WHY WEAR PINK TODAY?
WHY PINK?
The pink movement was begun by two Annapolis Valley students who rallied around a younger student after he was bullied for wearing a pink polo shirt on the first day of school.
In 2007 David Shepherd and Travis Price, who were in Grade 12 at Central Kings Rural High School, asked all students at their school to wear pink T-shirts to combat bullying.
They bought 50 pink shirts from a discount store, and e-mailed classmates to get them on board. The next day, hundreds of students showed up wearing pink clothing.
Our then Premier Rodney MacDonald loved the idea, proclaimed the second Thursday of the school year as anti-bulling day, and asked all students at every grade level to wear something pink.
Then, in 2008 as we were gearing up for our first Stand up To Bullying Day, the Premier of British Columbia, Gordon Campbell proclaimed February 27 to be the provincial anti-bullying day.  The last Wednesday each February is now the national anti-bullying day in Canada and  a few other countries (Australia, New Zealand, France, Lebanon, the United Kingdom and the United States) started their own pink movement on the last day of February (28/29)
Then in 2012, the United Nations declared the official day to be May 4.
Some countries prefer to celebrate it on  the third Friday of November to coincide with Anti-bullying week which originated in the UK.
And just to add a little more confusion, last year New Zealand celebrated Anti-Bullying Day on May 18.
Bottom line… another great Nova Scotia idea that has spread around the world.
My advice?  Definitely wear pink today to commemorate the FIRST EVER anti-bullying day, then wear pink EVERY OTHER day of the year just to play it safe!