Who Are You Calling Chicken?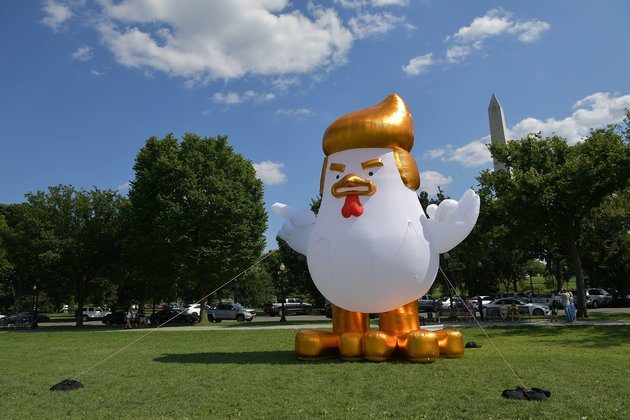 There was a strange addition to the White House grounds yesterday.
Dubbed "Chicken Don", the over 30-foot inflatable chicken sports a haircut resembling the hair of current United States President Donald Trump.
The chicken was purchased for $1300 by documentary filmmaker Taran Singh Brar, who says that he filed all the proper paperwork and secured the right permits in order to set up the odd balloon. He also says the purpose of the chicken is to criticize the Trump Presidency for, in his words, "being a weak and ineffective leader."
There is no information on how long "Chicken Don" will be a fixture on the White House lawn.
More info HERE
Source: Huffington Post
-Promo Lucas