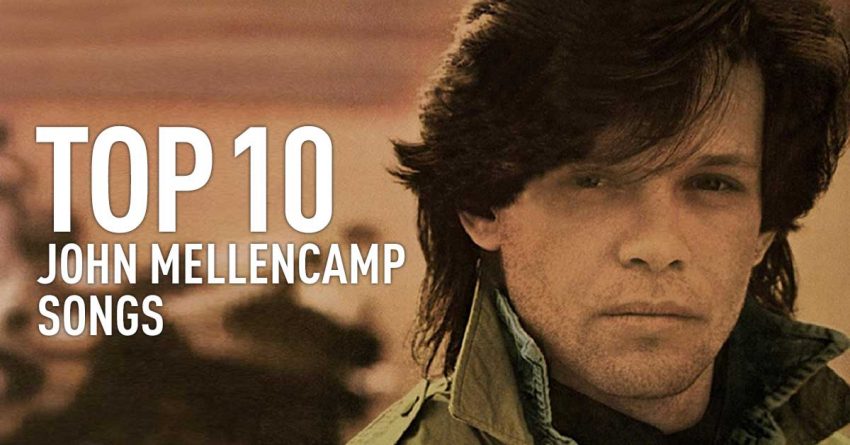 Top Ten John Mellencamp Songs
John Mellencamp is coming to Halifax this September with his 'Sad Clowns & Hillbillies Tour' and we've put together our list of the top 10 John Mellencamp songs of all time.
Want tickets to the September 29th show at the Halifax Forum? Enter the Your Small Town contest for your chance to win a pair of tickets to see John Mellencamp live.
Here's our top 10 John Mellencamp songs:
---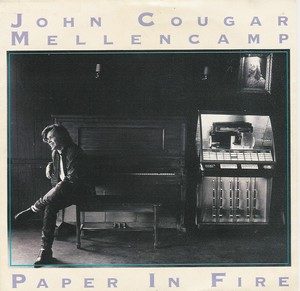 #10 Paper In Fire
The song was a success in the U.S., reaching #1 on the Billboard Mainstream Rock Tracks chart, and becoming a top ten hit on the main Billboard Hot 100 chart. It also topped the Canadian Singles Chart and charted on various European singles charts. The line, "we keep no check on our appetites," from the song's final verse, was cited in the 1963 movie Hud, which is one of Mellencamp's favorite movies and has inspired many of his songs.
---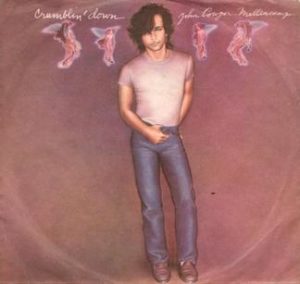 #9 Crumblin' Down
Written by Mellencamp and longtime writing partner George Green, it was a top-ten hit on both the Billboard Hot 100 and Mainstream Rock charts. The video for "Crumblin' Down" received heavy play on MTV. It featured a chain-smoking Mellencamp in intentionally ripped denim jeans, dancing and kicking over chairs. "Crumblin' Down" was the first single released by Mellencamp to include his real last name, previous releases were credited to "John Cougar."
---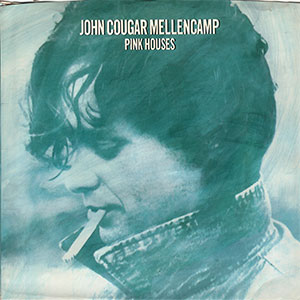 #8 Pink Houses
"Pink Houses" was ranked No. 439 on Rolling Stone magazine's list of The 500 Greatest Songs of All Time. Recorded in a farmhouse in Brownstown, Indiana, the song was inspired when Mellencamp was driving along an overpass on the way home to Bloomington, Indiana from the Indianapolis airport. There was an old black man sitting outside his little pink shotgun house with his cat in his arms, completely unperturbed by the traffic speeding along the highway in his front yard. "He waved, and I waved back," Mellencamp said in an interview with Rolling Stone.
---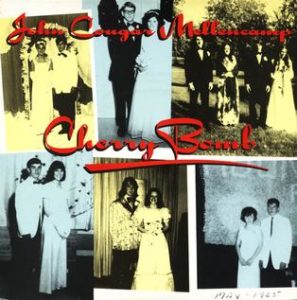 #7 Cherry Bomb
Released as the second single from his ninth studio album "Cherry Bomb" is a nostalgic song that reflects back on Mellencamp's teenage years hanging out in clubs with his friends. In a 1989 BBC radio interview, Mellencamp said: "Cherry Bomb is just a name of a club that I made up. The real name of the club was The Last Exit—The Last Exit Teen Club actually was the name of the place. It was a place that we went as kids."
---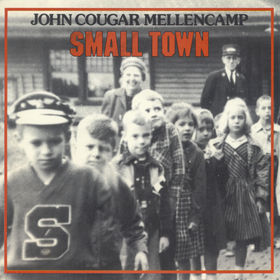 #6 Small Town
Mellencamp wrote the song about his experiences growing up in a small town in Indiana, having been born in Seymour, Indiana, and living in Bloomington, Indiana, which, at the time of the release of the song, was much smaller. The music video has references to both towns. "I wrote that song in the laundry room of my old house," Mellencamp told American Songwriter magazine in 2004.
---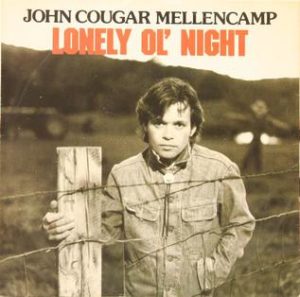 #5 Lonely Ol' Night
The video for "Lonely Ol' Night" was shot in and around Bloomington, Indiana. The wife of lyricist George Green, a friend of Mellencamp's and co-writer of "Hurts So Good," "Crumblin' Down," and "Rain on the Scarecrow," appeared as Mellencamp's girlfriend in the video. According to the Mellencamp biography Born in a Small Town, Green's wife had told Mellencamp not to put "pretty girls" in the video, as it would be unrealistic to suggest their nights would be lonely; Mellencamp replied by offering her a role in the video.
---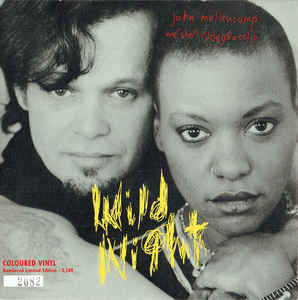 #4 Wild Night
A cover version of the 1971 song written by Irish singer-songwriter Van Morrison, recorded by John Mellencamp and Meshell Ndegeocello and released as a single in 1994. This version of the song reached number 3 on the Billboard Hot 100 chart during the summer of 1994 and remained in the Top 40 for 33 weeks.
---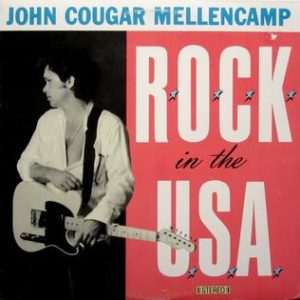 #3 R.O.C.K. In The U.S.A.
Subtitled "A Salute to 60's Rock," It was the third single from his 1985 album Scarecrow and a top-ten hit on both the Billboard Hot 100 and Top Rock Tracks charts. According to Mellencamp biography Born in a Small Town, Mellencamp was initially reluctant to include "R.O.C.K. in the U.S.A." on Scarecrow, feeling the song was too light-hearted to include alongside the otherwise grim songs such as "Rain on the Scarecrow" and "Face of the Nation."
---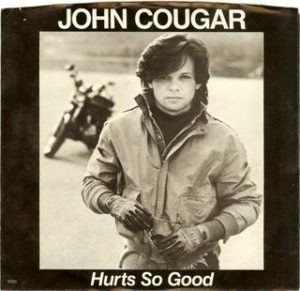 #2 Hurts So Good
It was the first of three major hit singles from his 1982 album American Fool. The song was also a critical success with Mellencamp winning the Best Rock Vocal Performance, Male at the 25th Grammy Awards. In an interview with American Songwriter magazine, Mellencamp said: "George Green and I wrote that together. We exchanged lines back and forth between each other and laughed about it at the time. Then I went and picked up the guitar, and within seconds, I had those chords."
---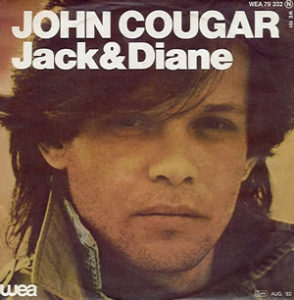 #1 Jack & Diane
According to Mellencamp, "Jack & Diane" was based on the 1962 Tennessee Williams film Sweet Bird of Youth. It was chosen by the Recording Industry Association of America (RIAA) as one of the Songs of the Century. Mellencamp said of recording the song: "'Jack & Diane' was a terrible record to make. When I play it on guitar by myself, it sounds great; but I could never get the band to play along with me.
---
What do you think of our top 10? Did we miss one of your favourite John Mellencamp songs? Let us know in the comments below.