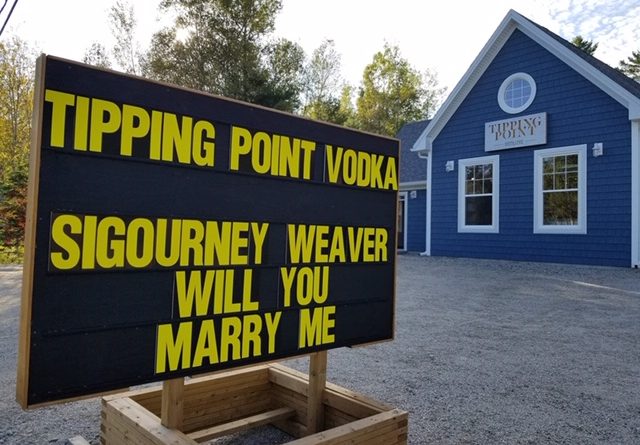 Sigourney Weaver, where are you?
A major U.S. film production is shooting on the South Shore and a local business owner is doing what he can to meet one of the stars. Triple-Academy Award nominee Sigourney Weaver and Oscar-winner Kevin Kline star in a feature adaptation of the bestselling novel The Good House.

Filming began last week around Chester and Lunenburg. Both towns provide the scenery for the story about a Massachusetts realtor with ancestral ties to the Salem witches.

In nearby Chester Basin, the owner of Tipping Point Distillers, David Blackburn, changed the glow sign in front of his business in hopes of attracting Weaver.

"Sigourney Weaver, will you marry me," the sign read. It stayed up for several days last week. Finally, two men who claimed to be with the movie production stopped in.

They told Blackburn the actress saw the sign and wanted to say hello, but couldn't make it off set. Blackburn gave them a bottle of their locally produced vodka and asked them to get Weaver to sign it.

So far…..neither man has returned.