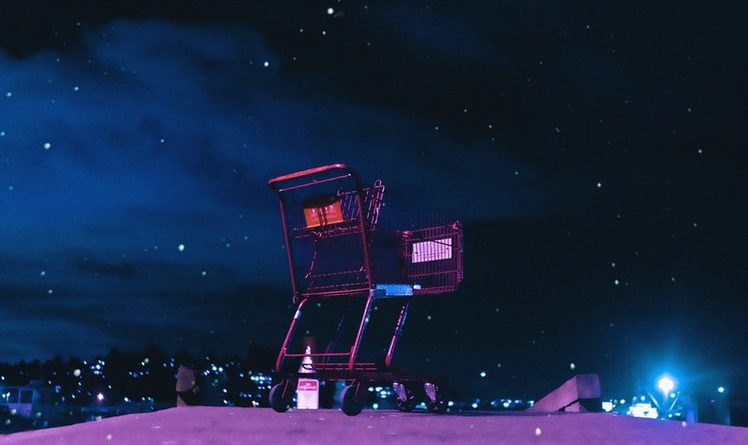 Shopping of the future is HERE!!
HERE'S A SHOPPING CART EVEN BUBBLES WON'T BE ABLE TO STEAL!
Sobeys unveiled what it calls Canada's first ever "smart" shopping cart at its store in Oakville, Ont., on Wednesday.
The carts feature multiple cameras, a scanner, scale and payment system. A touchscreen just above the push bar displays on-board items and in-store promotions.
10 of the new smart carts will be rolled out as part of a pilot project. They'll be available to customers in mid-November following a staff training period.
Here's how it works:
The carts are slightly smaller than what we're used to, but significantly cooler.
For items with a barcode, you simply scan the code and drop the item inside the cart.
Produce and bulk items can be tossed inside the cart, where a scale that runs under the length of the basket calculates a price. It resets after each item is added.
The New York-based company that manufactures the carts says the devices will also use artificial intelligence to recommend ingredients for specific recipes and complementary items.
For example, you throw a pack of spaghetti to the cart, and the screen might suggest a pasta sauce to go with it.
The Sobeys smart carts are rolling out as major retailers compete to improve the traditional checkout experience.
Last year, Amazon opened its first checkout-free grocery store in Seattle, which uses an array of cameras to track what shoppers remove from shelves as they move through the store. Shoppers are billed after leaving the store with credit cards already on file.  In other words, you walk in, take what you want, and walk right out.
Sobeys smart carts go "a step further" than the Amazon system, since the carts will be able to recommend food and locate items within the store.
Now all we have to do is teach those seniors at Costco how to push them properly!