Paul McCartney And Billy Joel Team Up In New York – Word Of The Day Blog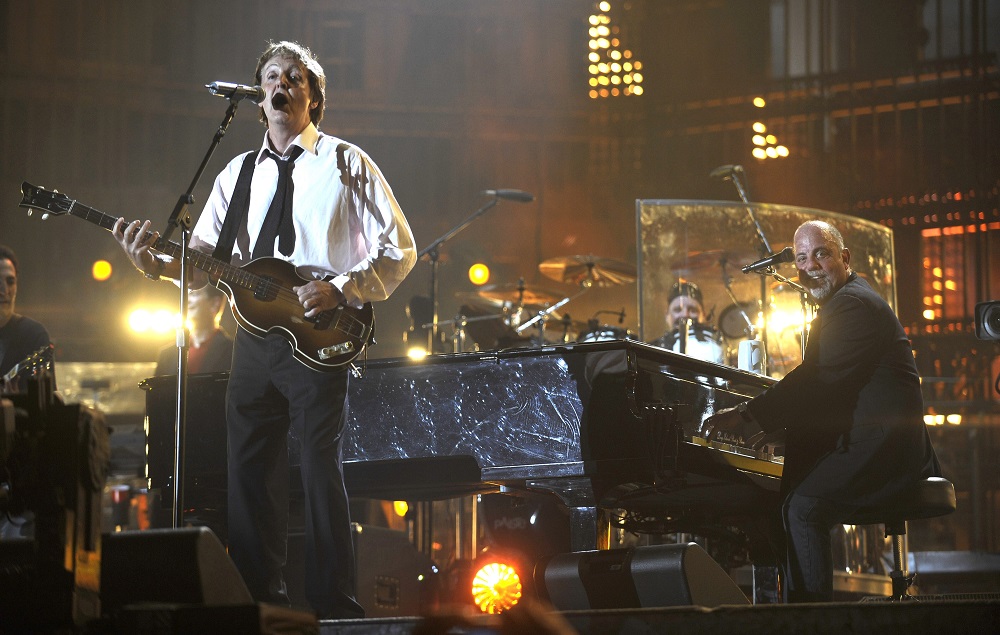 Two legends of rock'n'roll teamed up in New York this week. McCartney brought out Joel during the New York stop in his world tour to perform Beatles classics with him, including the song "Get Back" of the album "Let it Be".
The duo topped off the performance with a rendition of "Birthday" off "The White Album", with McCartney dedicating the song  to "anybody who's got a birthday – and also anybody who's got a birthday any time this year."
Billy Joel is known for his legendary live performances in New York. You have a chance to see him perform there by playing WORD OF THE DAY on 89.9 The Wave! Follow this link to see how YOU could win!
-Promo Lucas
Full story HERE
Source: NME