Nova Scotia Sport Hall Of Fame To Induct "Somebeachsomewhere"!
For the first time ever, the Nova Scotia Sport Hall Of Fame will have its first four-legged legend!
"Somebeachsomewhere" will be inducted in Halifax November 2nd.
He will enter posthumously, as he developed cancer and was euthanized at the age of 13 in January.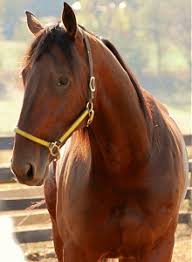 Somebeachsomewhere set world records for fastest mile by a two-year-old and a three-year-old, as well as the fastest race mile in harness racing history, according to the Nova Scotia Sports Hall of Fame!
A true celebration for a true Nova Scotian athlete!
A list of all the nominees is available HERE
For more, click HERE
Source: CBC
~Amanda