Is it Soccer Baseball or Kickball?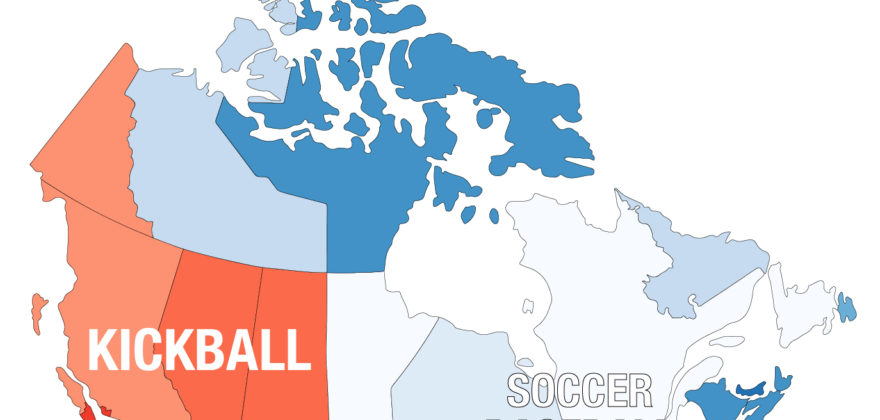 You've probably heard the phrase "There are two types of people in the world". Well now you can start saying "there's two types of Canadians".
Statistical analysis website the 10 and 3 and put together some interesting info graphics on some things that, depending where you are in Canada, you might have different names for.
If you're in central and east coast Canada you know the popular recess game as "Soccer Baseball", however west Canadians call it "kickball". That's just the tip of the iceberg. Do you say "coloured pencil" or "pencil crayon"? "Pop" or "soft drink"? Let us know on the 89.9 The Wave Facebook page!
More Info HERE
Source: The 10 and 3
-Promo Lucas