HRM Man Makes a Unique Wedding Proposal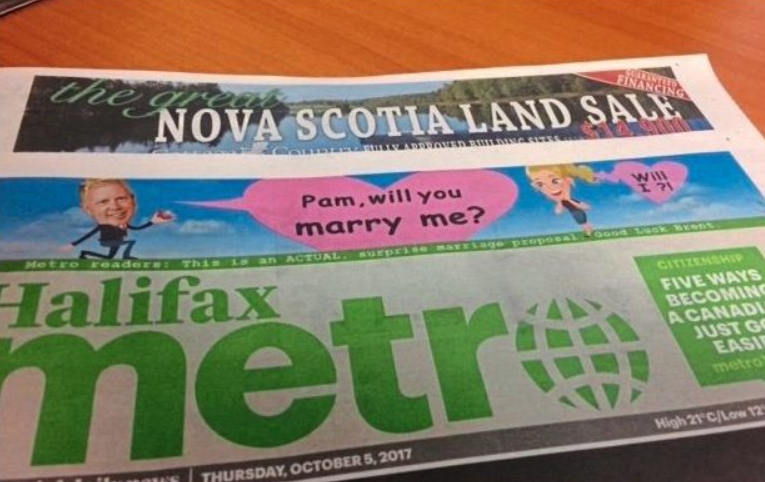 There are lots of creative ways of doing a marriage proposal. Paying a sky writer, renting a billboard, and hiding a ring in a champagne glass are all valid options.
Local Halifax man Brent Hoy had a different idea for proposal when he placed  a banner ad at the top of Page 1 of the Metro Halifax newspaper entitled "Pam, will you marry me?".
The Dartmouth couple have been together for three years, and share a house, had a baby, and have now gotten engaged after Pam Trueman read her hubby's proposal in the metro.
-Promo Lucas
Full story HERE
Source: Metro Halifax