Here are Some Ways to Help Houston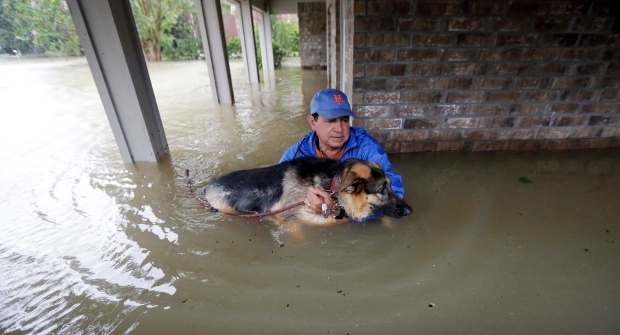 The world has come together in recent days in support of the state of Texas which has experienced record rainfall and storm conditions. An estimated 6.8 million Texans have been affected which some areas having over 1 meter of rainfall. There have been two deaths blamed on the storm thus far.
If you're interested in helping the affected areas there are numerous avenues of doing so listed below.
The American Red Cross is providing volunteers and shelter for those affected. You can donate to them HERE.
The non-profit All Hands is assisting emergency management officials with response and recovery. Their donation page is HERE.
If you would like to donate to Local food banks, the The Houston Press has compiled a list HERE of locations in need of donations.
If you're looking to help the animals affected by the disaster you can donate to Houston Humane Society HERE.
The storm is currently forecast to remain for several more days, continuing to cover parts of the region with a year's worth of rain in the span of just a week.
Sources: CBC, Vox, Houston Press
-Promo Lucas