A sneak peak of what the future could look like
The world's largest electronics show is wrapping up this week in Las Vegas.  There are even more gadgets being developed to make our lives easier (at least supposedly).  I usually use the old-fashioned method for watching my weight.  If I have to loosen my belt, I know my Christmas stuffing is starting to show.
Leading the pack of health-conscious tech on display is Welt, a smart belt that chastises you if you're eating too much.
Priced at $300, the gadget is sure to help you shed the pounds in more ways than one.
It measures how much your stomach is expanding and sends a notification to your phone if your waistline is at risk.
Designed by former Samsung engineers, the leather accessory is currently only available in Japan and the US, with no word yet on whether it will make its way to the Canada.

Ten-second toothbrush
Techies have crafted a toothbrush that gives your teeth a deep clean in just ten seconds.
The Y-brush's battery-run tray slots over your teeth and vibrates, using fine nylon bristles to quickly turn them into pearly whites.
It uses normal toothpaste, and you'll need to chew on it for the best results.
French startup Fasteesh is officially releasing the $180 gadget in April.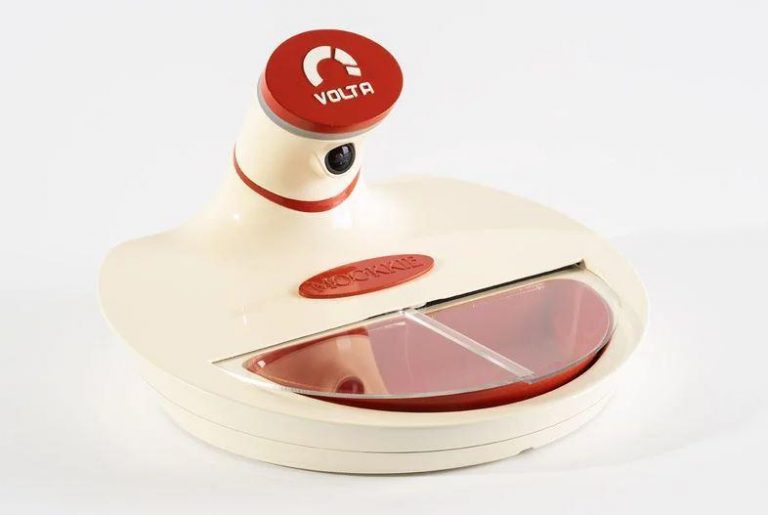 Face-scanning cat bowl
The AI-powered Mookie cat bowl can recognize your cat just by scanning its face.
It only opens its food compartment when your kitty cat strolls up to its bowl, preventing other felines from stealing its dinner.
The smart bowl connects to your WiFi and pings pet owners a smartphone notification to let them know their pet is eating.
And I'm not sure about this one!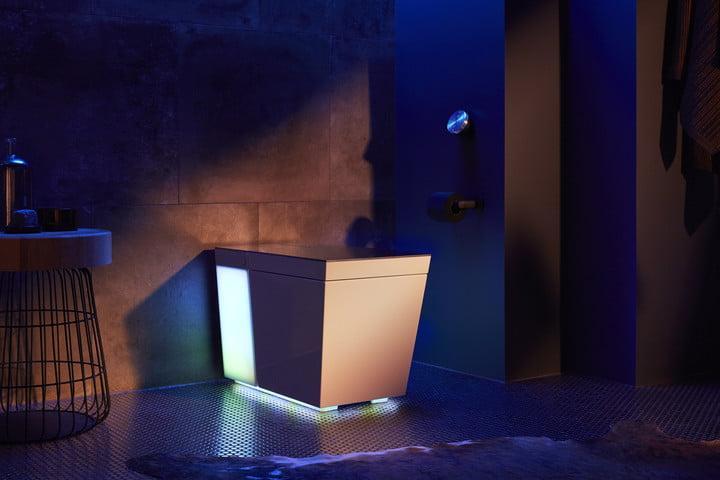 Talking toilet
Your next big bathroom upgrade could include a smart toilet that talks to you.
It's called the Numi 2.0 Intelligent Toilet, and is powered by Alexa, Amazon's popular voice-controlled digital assistant.
You can use Alexa to control the Numi's lights or heated seats or use it like a normal Echo speaker.
That's not all the toilet can do, with creator Kohler also adding personalized cleansing and drier functions and built-in speakers.
Source: the sun.uk