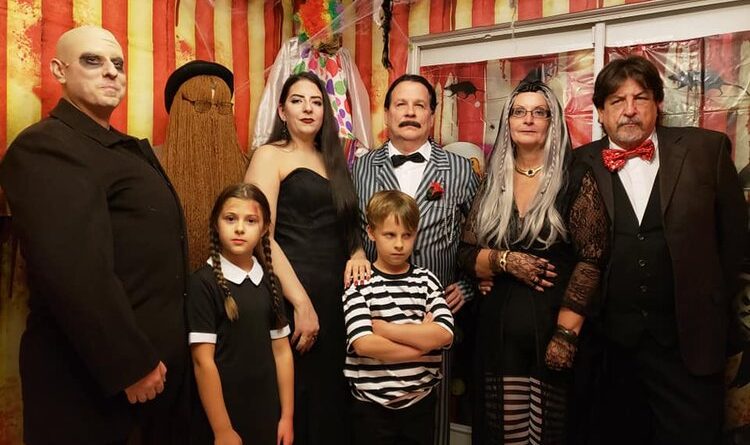 Local Addams Family Hitchin'
Ashleigh Boudreau and Colin Cummings were married last weekend in a surprise Addams Family themed wedding… and now the story has gone viral. Their wedding took place Saturday at their house in Middle Sackville, officiated by Justice Of The Peace Kris Foley (dressed as Cousin Itt!) at what has become an epic annual Halloween party.
According to David Boudreau (father of the bride) on the Morning Splash, the ceremony was a surprise to all but a few of the partygoers.  Now they've received questions and comments from all over the world.
Ashleigh describes her big day…
"I do my own decorating every year as I am a huge Halloween fan.
Ten years ago we had a ceremony on Halloween and we got handfasted, so we thought it would be a good idea ten years later to actually get married and make it a surprise. We have a big Halloween party every year and so this year we got married at it. Only a few people knew. Some found out the day of, some found out when they got there".
Here are a couple of the wedding photos